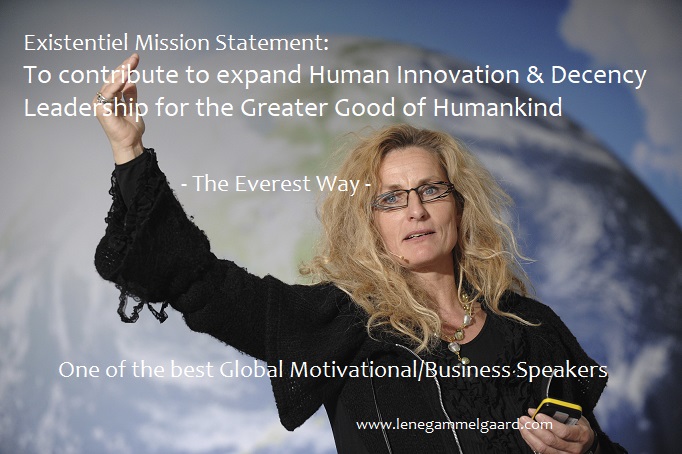 Lene delivers so much more than words!
You can take away knowledge that will sustain you for life
Life has no meaning until you find it!
Focus on your core purpose!
Develop your stamina to create the future you aspire to.
Innovate how to excavate your existentiel mission statement - Your commitment to improve the state of the world.
Risk and mobilize your own grand vision from the first Scandinavian woman to scale and survive Mount Everest on 10th May 1996.
Success is a matter of decision, willpower, preparation, execution and the will to suffer endurance and recommitment. Lene vividly shares the simple universal steps to program your brain to focus and persevere until you have achieved what you set out to do.
The Everest Way motivational Speaks – are strategic tool kits and sobering extreme experience based Talks, packed with hands-on wisdom you can apply today to strive for the future you want to live.