DECENCY LEADERSHIP - our gps to a livE-able future
FUTURIST LEADERS INSPIRE BELIEFS
Simple solution to complex challenges
THE EVEREST WAY INNOVATES THE FUTURE
DECENCY LEADERSHIP - our gps to a livable future
FUTURIZE - INNOVATE - HUMANIZE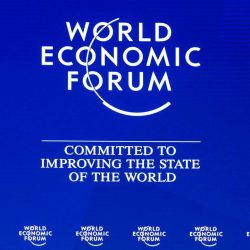 The fourth industrial revolution is the most comprehensive and potentially democratizing transformation that human civilization has ever initiated. As mobilizing as the previous industrial revolutions were, they did not enable such enormous global unifying potential for as many people as the reality is in our age!
WE HUMANS SHALL USE OUR INNOVATIONS WISELY – TO SAFEKEEP THE SUSTAINABILITY OF OUR GLOBE AND THE CONTINUED POTENTIAL FOR DESIRABLE LIVES FOR HUMANITY
                                    We can not all move to MARS ……
The state of our world is the result of human thought-based actions. It is up to us – the HUMAN RACE to innovate methods that prevent escalation of the complexes we live with the effects of today.
Gallup has studied performance in organizations and measured the engagement of 27 million employees and more than 2.5 million work units over the past two decades. Managers account for at least 70% of variance in employee engagement scores across business units, Gallup estimates. This variation is in turn responsible for severely low worldwide employee engagement. Harvard Business Review studies find that particularly senior executives display an unwillingness to think rigorously about innovating their world perspectives and their ideas of how organizations are managed and transformed. Which poses an inbuilt risk for hampering employee commitment to utilize the infinite, risk demanding opportunities of the 4th Industrial Revolution. Worse, over the past 12 years, these low numbers have barely budged, meaning that the vast majority of employees worldwide are failing to develop and contribute through work. 
SO WHAT WILL WE TAKE RESPONSIBILITY FOR – AND WHAT WILL WE ABSTAIN FROM – TO INNOVATE OUR COMMON LIVABLE FUTURE?
IT IS NOW – WE CAN HAVE AN IMPACT ON WHAT WILL BE – AND WE HAVE TO LIVE WITH IT!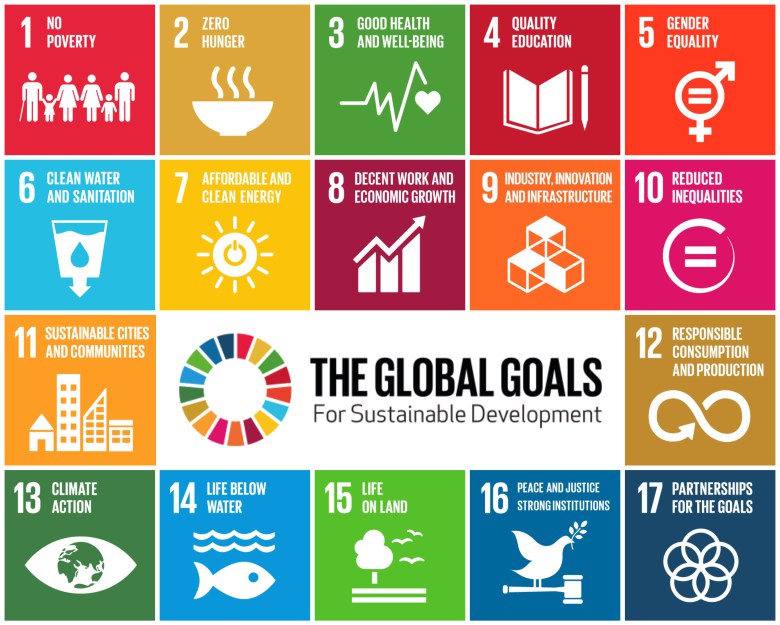 WE CAN TAKE RESPONSIBILITY INDIVIDUALLy and LOCALLY - TO TRANSFORM GLOBALLY
WE CAN INNOVATE THE FUTURE - ONE BRAIN AT THE TIME
The exponential scope of the fourth industrial revolution requires us to take a stand – as an individual – as a leader – as an employee – as a company – organization – as a fellow human being
WE MUST REFLECT PROFOUNDLY UPON WHICH MORAL AND ETHICAL CODES OF CONDUCT AND WHICH GOALS WE WISH SHOULD GOVERN OUR COMMON FUTURE
I only have 1 effective bid for a personal and overall future matrix 
HUMANIZE - WHEN YOU FUTURIZE
The fourth industrial revolution transforms virtually every human aspect: the way we live, the way we produce, the way we use the resources on our planet, the way we communicate and interact, the way we learn, the way we work, the way we shape individuals, the way we govern and the way we do business.
The scope, speed and reach of I4.0 are unprecedented!
Today, almost every human being can connect to a network that spans all over the globe and gives access to the largest pool of information and knowledge ever created by humanity.
CONNECTIVITY TRANSFORMS US AND OUR LIVES!
DO YOU – STRIVE FOR A LIVABLE FUTURE?
RISKWILLINGNESS IS THE FOUNDATION FOR INNOVATION
Fundamental upheavals poses great risk. The stakes for humanity are high in the 4 Industrial Revolution.
If DECENCY becomes widespread as a guiding GPS mental principle, digitization will benefit the nearly 10 billion people who inhabit our planet in the year 2050. If we let ignorance, rhetoric without action, fast gains and materialistic out of controll accumulation rule, societies will be divided further with potential undesireble consequences. We live the consequences of solution-demanding scenarios of social unrest, armed conflicts and injustice. Perhaps because we have not assumed responsibility for GLOBAL DECENCY LEADERSHIP – simple solution to even the most complex challenges and conflicts. 
WHAT IS THE LONG-TERM ALTERNATIVE TO DECENCY LEADERSHIP?
We need to innovate our accountability in relation to a connected world – not to isolate ourselves in a ghetto with blinders against dehumanizing megatrends – where the outcome will probably be that we are overrun by the very complexities that we are trying to keep abreast. 
DECENCY - OUR GPS To the FUTURE
THE EVEREST WAY – SIMPLE METHODS TO COMPLEX TRANSFORMATIONS IN I4.0
THE EVEREST WAY is one of the world's most efficient change methods. THE EVEREST WAY is for anyone who wants MORE. Or is forced to adapt by contemporary upheavals. THE EVEREST WAY gives you a project and process model, as well as mental strategies that have been tested on extreme and varied goals. No theory – HANDS-ON results. Clear focus – the will to suffer and endurance – are just some of the messages that give insights the audience never forget.
THE EVEREST WAY creates extraordinary measurable results. In individual people and throughout – Global companies. THE EVEREST WAY gives responsibility for the future to the people who will live with the consequences. And it revitalizes – and installs collaboration – also across cultures and borders.
NEURO LEADERS SHIP is targeted to the entire organization from bottom to top management and boards. The greater the innovative capacity the individual develops – the more we can invent. When a human is expanding the brain's capacity, it can create new growth without additional costs. When every individual in entire organizations – expands their brain capacity, that really transforms the prospects!
NEUROLEADERSHIP is also crucial to HUMANIZE when WE FUTURIZE. That we all focus on the Greater Good for HUMANKIND in the 4 Industriel Revolution.
This presentation provides mental tools that ensure expansion in and of the individual in any market and Trend. Understand why the brain "helps us" – when we have a clear focus projected into the Future. NEURO LEADERSHIP is an ingenious proposition for launching innovative initiatives. As well as transform outward disruptions to future success.
Futurize yourself and your organisation. Riskwillingness is the prerequisite for innovation & futurization. Are you & your business – committed to improving the state of the world?
DECENCY LEADERSHIP is for everyone who dares, YOU who are creators of a common future for the Greater Good of Humanity. To ALL – striving for a future worth living. TO LEADERS, who really WILL look into the future. Maybe naive ??? But there is growing focus and demand for social responsibility, fair trade, sustainability in the utmost sense. We navigate in a matrix shift – from hyper consumerism to – I claim and the blue eminence in Davos – towards decency in our approach to shaping business and society. So, even though DECENCY LEADERSHIP perhaps initially sounds naive and long-term – it's the recipe – that we will survive in the future. Funny, it's also DECENCY – most employees are looking for in a leader …..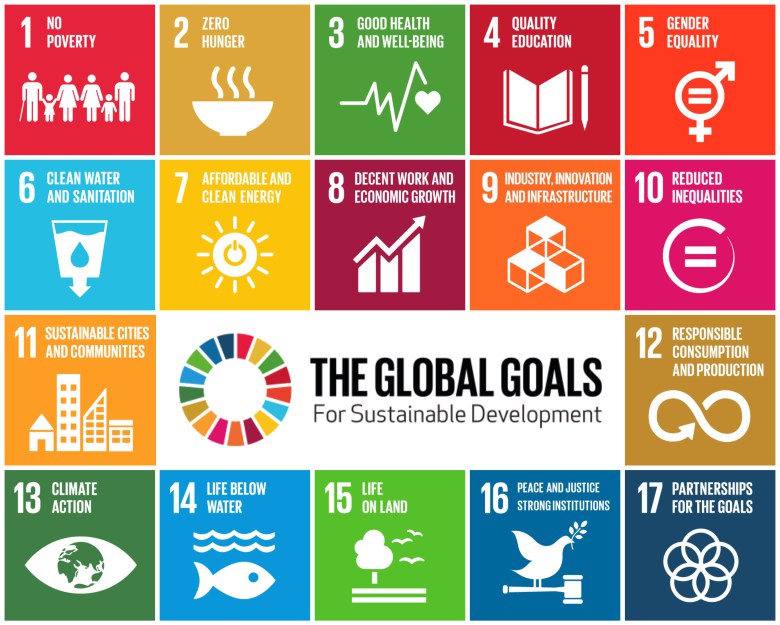 HUMANIZE WHEN WE FUTURIZE. We live in a technological stampeed – to utilize the 4 Industriel Revolution to the advantage of HUMANS, we must strengthen the individual to choose and not loose.
HUMAN INNOVATION – LIKE NEVER BEFORE is for whole organizations, teams, any group of people who strive beyond STATUS QUO. This KEYNOTE is both a mental recipe for inventing towards the future we dream about. And the recipe for how we adapt to the rapidly changing era – without existential fear of what to expect.
This presentation is aimed at mobilizing and supporting organizational transformation processes where ALL participation is a prerequisite for success.
Requested WORLDWide as this KEYNOTE mobilizes renewed hope, self-responsibility and continuous fighting spirit.
Futurize yourself and your organisation
DECENCY LEADERSHIP–simple solution to individual- humanitarian - LOCAL and GLOBAL CHALLENGES
Most talented people want to commit to a leader and an organization - that makes a difference in the world
Your return of investment:
Be an innovateive Frunt-Runner – exemplify DECENCY LEADERSHIP – committing to mobilize a viable future. Ignite transformation to thoughen your teams for the turbulent times of the 4th Industrial Revolution?
Mobilize a self-responsible organizational culture. Innovate renew hope and collaboration – kindled through a shared mission across departments, professional inclinations, demographics, diversity and geography. 
Do you discipline willingness to do what ever it takes, when it has to be done, as long as it has to be done? – for yourself, your organization and the world?
Agile Human Innovation. A humble adaptation strategy to master reality.
I GIVE LIFE GUARANTEE ON YOUR INVESTMENT in DECENCY LEADERSHIP

Book - DECENCY LEADERSHIP - SIMPLE SOLUTIONs TO COMPLEX CHALLENGES
GREAT LEADERS DO NOT FOCUS ON INCREASED TURNOVER - THEY INSPIRE THROUGH WORTH WHILE MISSIONS

OUTSTANDING LEADERS IGNITE COLLABORATION THROUGH A COMPELLING VISION FOR THE FUTURE

TRANSFORMING LEADERS mobilize INDIVIDUALS - BY INVITING THEM TO CONTRIBUTE TO A MISSION