HUMAN INNOVATION FOR THE 4 INDUSTRIAL REVOLUTION
The Fourth Industrial Revolution is not just about technology and robots – it's about people
A transformation process requires the passionte colaboration of many individuals. Without intrinsic mobilization from a compelling mission- employees won't commit and you do not create results
THE EVEREST WAY - 1 OF THE WORLDS MOST EFFICIENT INNOVATION METHODS
HUMAN INNOVATION LIKE NEVER BEFORE
THE BRAIN IS YOUR GPS TO THE FUTURE
FUTURIZE YOURSELF & YOUR ORGANIZATION THE EVEREST WAY TO LEAD IN THE 4 INDUSTRIEL REVOLUTION
HUMANS COMMIT TO A MISSION – NOT NUMBERS
THE MOST IMPORTANT SKILL IN THE AGE OF I4.0 - IS HUMAN INNOVATION
PEOPLE COMMIT TO A LEADER WITH A MISSION & A COMPANY IDEOLOGY THEY RESPECT
companies should systematically SECURE that every team in their workforce have a great manager
Gallup has studied performance at MORE THAN 2.5 MILLION WORK UNITS and measured the engagement of 27 million employees over the past two decades. No matter the industry, size, or location, GALLUP find executives struggling to unlock the mystery of Performance

What existential sense of purpose - mobilizes you to continuously dedicate your resources AT WORK?
MISSION INNOVATION RULE: ALL INVOLVED MUST BE ABLE TO COMMUNICATE THE COMPANY MISSION IN LESS THAN 5 MINUTES AND IGNITE A REACTION THAT SIGNIFIES AMAZEMENT AND INTEREST – IF NOT THE MINDS AND HEARTS OF THE INDIVIDUALS YOU NEED TO CREATE THE RESULTS ARE NOT MOBILIZED AND EFFORTS TO LEAD INTO I4.0 WILL FAIL
Become the leading company in your industry in the 4 Industrial Revolution. Talented people want to co-operate and innovate the future – in collaboration with a leader and an organization that makes a difference in the world. HUMAN INNOVATION – develop people who lead into the Future!
HUMANIZE - FUTURIZE - INNOVATE HUMANS FOR THE 4 INDUSTRIAL REVOLUTION
Book - THE EVEREST WAY - SIMPLE SOLUTIONs TO COMPLEX CHALLENGES
GREAT LEADERS DO NOT FOCUS ON INCREASED TURNOVER - THEY INSPIRE THROUGH WORTH WHILE MISSIONS

OUTSTANDING LEADERS IGNITE COLLABORATION THROUGH A COMPELLING VISION FOR THE FUTURE

TRANSFORMING LEADERS mobilize INDIVIDUALS - BY INVITING THEM TO CONTRIBUTE TO A MISSION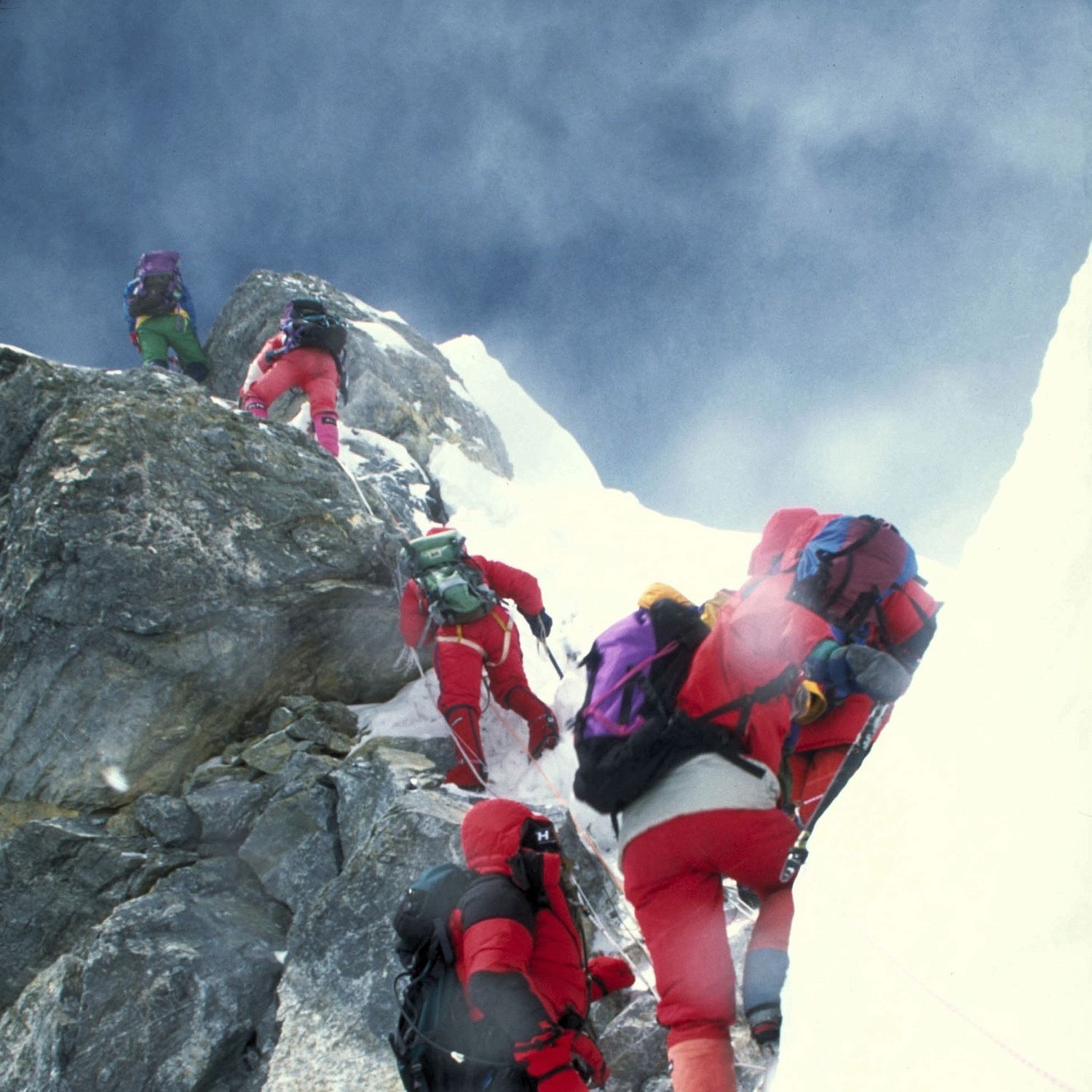 People commit to the leader and the company that MAKES A DIFFERENCE IN THE WORLD
if you truly want to lead people - you
and the company mission must be worth their commitment
talenteD INDIVIDUALS SEEK THE LEADER AND THE ORGANIZATION THAT MAKES A DIFFERECE IN THE WORLD

dO YOU?
The Fourth Industrial Revolution is transforming practically every human aspect. I4.0 is the greatest transformation human civilization has ever known. As far-reaching as the previous industrial revolutions were, they never set free such enormous transformative power globally. AS ARTIFICIAL INTELLIGENCE AND ROBOTS – TAKES OVER THE REPETITIVE TASKS OF THE PAST – The employee of tomorrow will crave an evolving work environment – are YOU and  your organizational culture future-fit?
i deliver solutions that WORKS - you implemenT
HUMAN INNOVATION – THE EVEREST WAY – I deliver mental solutions on how to innovate, implement and pursue an existential mission – methods that mobilize the mindset and the human resources you need – to become leading in your field – NOW – and in the future of the 4 Industrial Revolution. 
THE EVEREST WAY sustain you for life!
WE MUST INNOVATE LEADERSHIP THAT INNOVATES HUMANS FOR I4.0
Human Innovation for I4.0 requires that we reinvent – first ourselves and then mobilize untapped potentials in the people we want to lead. Human Innovation requires an honest study of yourself as a leader of humans. We must expand our individual context – our unconscious strategies to tackle life. The way we think in and around the world determines how we act, respond and make choices. How we lead! Our subjective perception of reality forms the boundaries within which a person operates and decides what is possible and impossible, as a leader, employee, individual and  the future of an organization.
The more we expand our own world perspectives – the better we become at HUMAN INNOVATION.
1 of 10 MANAGERS ACHIEVE EXCELLENCE
Gallup has studied performance at hundreds of organizations and measured the engagement of 27 million employees and more than 2.5 million work units over the past two decades. No matter the industry, size, or location, Gallup discovered that no more than 1 in 10 leaders achieve excellence in their workforce.
Gallup has discovered links between employee engagement at the business unit level and vital performance indicators – including customer metrics – higher profitability – productivity – and quality – turnover – less absenteeism and fewer safety incidents. When a company raises employee engagement levels consistently across every business unit, everything gets better.
To mobilize excellence and unleash untapped potential in the organization, companies should systematically secure that every team in their workforce have a great manager. After all, the root of performance variability lies within human nature itself. Teams are composed of individuals with diverging needs related to morale, motivation, and clarity – all of which lead to varying degrees of performance. Nothing less than great managers can maximize them.  
COMPANIES HAVE TO INNOVATE GREAT MANAGERS WHO ARE CAPABLE OF DEVELOPING PEOPLE WHO LEAD THE FUTURE​
The Fourth Industrial Revolution is not just about technology and 5G – it's about people. As a leader of the future, you must establish foundations for collaboration. Create human cultures of vision, worth while missions that mobilize people to unleash their untapped potentials – to attract talent and retain the individuals you need to conduct your business successfully.
Innovate Leaders to ENGAGE people for the 4th Industrial Revolution through Human Innovation
DO you and YOUR ORGANIZATION HAVE A MISSION worth COMMITTING TO?
TALENTS WANTS WORK THAT ADDS MEANING TO THEIR LIVES
THE FUTURE WORKFORCE. It is a fact that the future employee will not and can not be led in the same style as the employee 10 years ago.
HUMAN INNOVATION. Developing talent is THE most important thing you can do – to ensure longterm survival. Talent is mobilized by raising the bar – and inviting people to contribute to create something extraordinary – that makes sense for the individual.
Attracting talented employees and retaining them – is crucial to any organization's expansion opportunities. It is unlikely that you will be able to attract better talent than your competitors by offering comparable compensation to perform a similar job. You can try and screen people as well as you can, but you can not really assess those you hire before they are already at work.
Ironically, the best way to attract talent is to have a reputation for developing people's potential. So, if you want the best to work for you, the first step is to find and innovate potential in the best of the people who already work for you.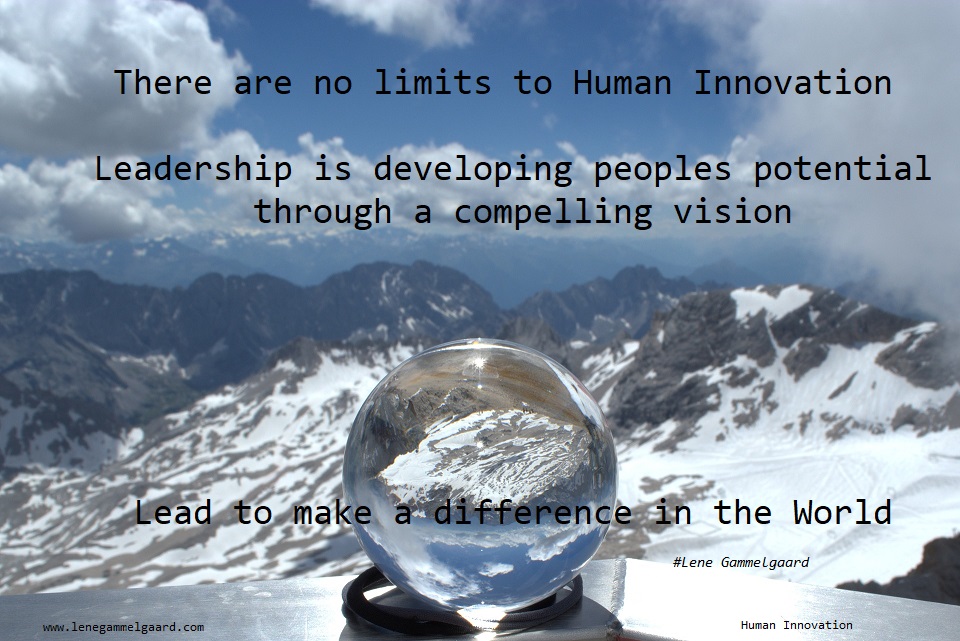 THE MOST IMPORTANT SKILL IN THE AGE OF ARTIFICIAL INTELLIGENCE (AI)
IS HUMAN INNOVATION
The Fourth Industrial Revolution is not just about technology or business turn over – it's about the individuals who shape societies. So to expand we must invest in HUMAN INNOVATION AND INNOVATE LEADERDEVELOPMENT AS WELL AS HIGH TECH
HUMAN INNOVATION – THE EVEREST WAY mobilizes fundamental untapped resource development in humans. The individual's need for meaning and investment in a viable future. When you offer IT – the people – THE HUMANCAPITAL – the essential asset every organization consists of – become selfresponsible and selfguiding.
In the age of Artificial Intelligence human creativity will have more significance than ever before. AI can perform repetitive tasks and combine data at an extremely efficient rate. The human mind is creative and imaginative. Humans are able to imagine visions of the future which we then bring to life.
As Walt Disney said, "if you can dream it, you can do it."
FUTURIZE HUMAN INNOVATION – THE EVEREST WAY
The key to our future is that more and more industries will implement the upsides of AI, which may lead to a reduced workforce in the areas that require repetitive tasks. Instead, the world will need more creativity in all endeavors, especially in regards to implementing and leveraging AI technology creatively.
The real challenge as leader is to ignite a envisioned future through a compelling mission – and MOBILIZE teams to continuously expand their untapped potential.
HUMANS COMMIT TO A MISSION – NOT NUMBERS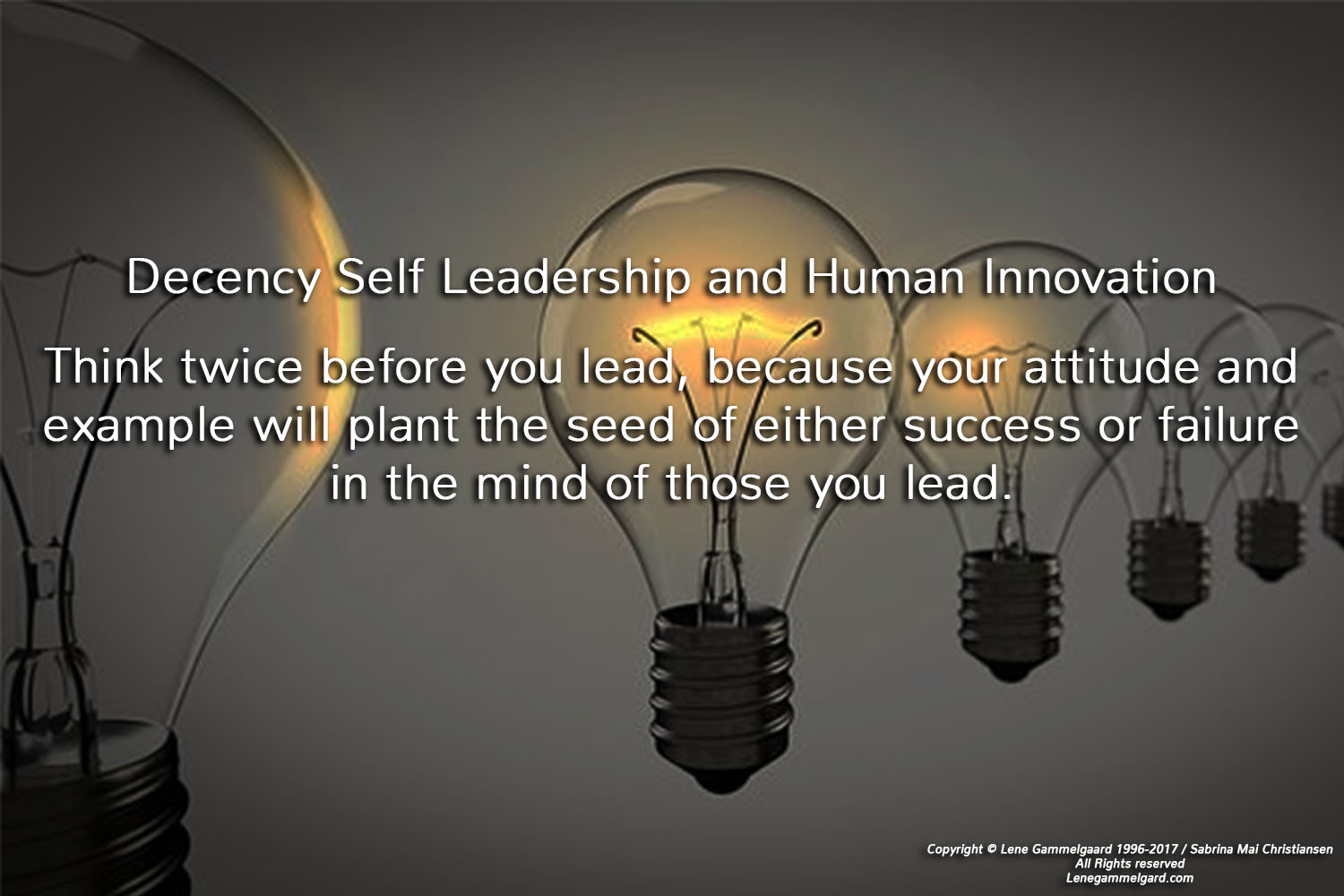 How do you develop talent in an organizational context?
In fact, it is extremely simple to create the selfresponsible selfgoverning teams of the future – all of which dedicate their resources to an overall worthwhile goal.
The crucial question to ask yourself is
ARE YOU LIVING AN EXISTENTIAL MISSION WORTHY OF TALENTED PEOPLES COMMITMENT?
IF YOU ARE FUNDAMENTALLY EXCITED AND PASSIONATE ABOUT YOUR MISSION - GENUINELY COMMITTED TO THE CORE IDEA - OTHERS WILL BE TOO!
Book Human Innovation – Like never before
Ready to become part of the future? Book a 45 – 60 min. Keynote now – price 5.000 – 10.000 EURO.
 For longer courses and work-shops, we find a price that secures your worth while return of investment.
ARE YOU STRIVING FOR A FUTURE WORTH LIVING?
What are your takes on the future and do you have mental tools to sustain youR LEADERSHIP AND YOUR organization in these radical times?
Your return of investment:
You get a mental project and process method that, in all situations, all crises, all contexts gives you a mental GPS  – that works!
You get simple psychological tools – that work the rest of your life – in all contexts – when you take responsibility for implementing them!
You get mental strategies that ensure the development talented people need to succeed over time.
You get strategies that ensure that everyone assumes selfresponsibility and continually dedicate work hours to your business.
You get access to Success Factor No. 2 – THE WILL TO SUFFER. The mental preparedness to tackle all setbacks and obstacles – until you have achieved what you aim for. No matter what it takes – no matter how long it takes.
I deliver my proven methods – you implement. IMMEDIATELY !
The mental tools in this presentation will help you WANT to accomplish what has never been achieved before. And give you the mindset to be able to pursue goals for years – even decades. 
HUMAN INNOVATION FOR THE 4 INDUSTRIAL REVOLUTION
Book - HUMAN INNOVATION - EXPAND HUMAN CAPITAL FOR I4.0
GREAT LEADERS DO NOT FOCUS ON INCREASED TURNOVER - THEY INSPIRE THROUGH WORTH WHILE MISSIONS

OUTSTANDING LEADERS IGNITE COLLABORATION THROUGH A COMPELLING VISION FOR THE FUTURE

TRANSFORMING LEADERS mobilize INDIVIDUALS - BY INVITING THEM TO CONTRIBUTE TO A MISSION

your return of investment is my 1 concern
THE EVEREST WAY – SIMPLE METHODS TO COMPLEX TRANSFORMATIONS IN I4.0
THE EVEREST WAY is one of the world's most efficient change methods. THE EVEREST WAY is for anyone who wants MORE. Or is forced to adapt by contemporary upheavals. THE EVEREST WAY gives you a project and process model, as well as mental strategies that have been tested on extreme and varied goals. No theory – HANDS-ON results. Clear focus – the will to suffer and endurance – are just some of the messages that give insights the audience never forget.
THE EVEREST WAY creates extraordinary measurable results. In individual people and throughout – Global companies. THE EVEREST WAY gives responsibility for the future to the people who will live with the consequences. THE EVEREST WAY revitalizes – and installs collaboration – also across cultures and borders.
NEURO LEADERS SHIP is targeted to the entire organization from bottom to top management and boards. The greater the innovative capacity the individual develops – the more we can invent. When a human is expanding the brain's capacity, it can create new growth without additional costs. When every individual in entire organizations – expands their brain capacity, that really transforms the prospects!
NEUROLEADERSHIP is also crucial to HUMANIZE when WE FUTURIZE. That we all focus on the Greater Good for HUMANKIND in the 4 Industriel Revolution.
This presentation provides mental tools that ensure expansion in and of the individual in any market and Trend. Understand why the brain "helps us" – when we have a clear focus projected into the Future. NEURO LEADERSHIP is an ingenious proposition for launching innovative initiatives. As well as transform outward disruptions to future success.
Futurize yourself and your organisation. Riskwillingness is the prerequisite for innovation & futurization. Are you & your business – committed to improving the state of the world?
DECENCY LEADERSHIP is for everyone who dares, YOU who are creators of a common future for the Greater Good of Humanity. To ALL – striving for a future worth living. TO LEADERS, who really WILL look into the future. Maybe naive ??? But there is growing focus and demand for social responsibility, fair trade, sustainability in the utmost sense. We navigate in a matrix shift – from hyper consumerism to – I claim and the blue eminence in Davos – towards decency in our approach to shaping business and society. So, even though DECENCY LEADERSHIP perhaps initially sounds naive and long-term – it's the recipe – that we will survive in the future. Funny, it's also DECENCY – most employees are looking for in a leader …..
HUMANIZE WHEN WE FUTURIZE. We live in a technological stampeed – to utilize the 4 Industriel Revolution to the advantage of HUMANS, we must strengthen the individual to choose and not loose.
HUMAN INNOVATION – LIKE NEVER BEFORE is for whole organizations, teams, any group of people who strive beyond STATUS QUO. This KEYNOTE is both a mental recipe for inventing towards the future we dream about. And the recipe for how we adapt to the rapidly changing era – without existential fear of what to expect.
This presentation is aimed at mobilizing and supporting organizational transformation processes where ALL participation is a prerequisite for success.
Requested WORLDWide as this KEYNOTE mobilizes renewed hope, self-responsibility and continuous fighting spirit.
Futurize yourself and your organisation