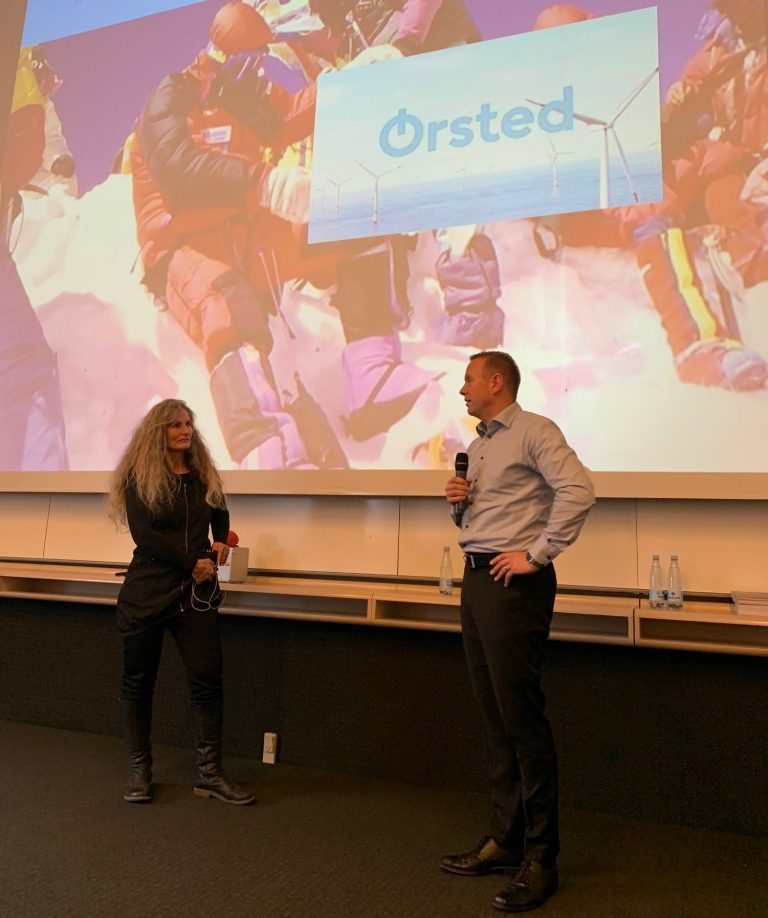 'THE EVEREST WAY helped me inspire my employees to unleash potential towards being 3 times as efficient and effective in 2021 in our fight against the climate change.
Yesterday I had Lene Gammelgaard talking to 130 people on my team about THE EVEREST WAY.
Lars Ingmann Director, Head of Deputy EPC Directors & Project Management Support at Ørsted.
Our Ørsted vision and mission:
Creating a world that runs entirely on green energy. We believe that it's time to take real action to create a world that runs on green energy. Renewable energy holds the key to a cleaner future, and we need to act now to reduce the effects of climate change.
'My employees realized, that In Ørsted we can fight climate change like you climb Mt. Everest.
We must always strive to find new and better solutions to any problem we meet and when it gets tough and we suffer – we keep on going'
With THE EVEREST WAY – Lene inspired everybody.
To pursue our mission 100 % green energy – dedicated planning and execution is a must.
When facing problems we simply innovate a solution.
With THE EVEREST WAY – Lene inspired everybody.
THE EVEREST WAY gave us very valuable personal tools to strive for the best when supporting Orsted's vision.
Thank you Lene for a truly inspiring speech –
ØRSTED – fighting climate change – THE EVEREST WAY