Can Lene really mobilize people in 1 hour ?
Lene mobilize people who lead into the future
FUTURIZE THE EVEREST WAY – to drive adaptive transformations from vision to sustainable buttom-line results
"I must say Lene is among the TOP 10 MOTIVATIONAL LEADERSHIP SPEAKERS in the World" - CFO Matthias Wellhausen
FUTURIZE THE EVEREST WAY – Keynotes, lectures, presentations, baSe-camps and transformation programs - innovate missions, leadership, organizations and people who accomplish what has never been achieved before.
FUTURIST Lene GAMMELGAARD delivers from 19 minutes "TEDTALKS" - 45-60 MIN. KEYNOTES - AGILE MISSION INNOVATION PROCESSES - WORK-SHOPS - FUTURIZE17 SEMINARS AND LEADERSHIP EKSPEDITIONS TO ICELAND
BIG BANG 1 Robotic Summit i Denmark 05.12.2018
I would like to say THANK YOU for participating  yesterday. Your unique contribution helped create the content of what until yesterday was just an empty shell – COOL that you would join – we ended up with 263 participants all in total

A lot of good points came up yesterday, but as you point out – if something shall come from the piece of original innovation we created together yesterday, it's up to, among other things, you as a participant to take the best points and actively use them in your work for the future.
I hope we will see many new, innovative and skewed approaches to how we can strengthen robotic technology in Denmark across all industries – it was at least the intention of #RCBigBang
Morten Nielsen Cluster Manager SDU
DTU - Danish Technical University 2018
Lene spoke to 100+ people at "Startup Nation" at DTU Denmark in November 2018
It was, indeed, very powerful and I can highly recommend Lene as an inspirational strategy and sustainability speaker with a mobilizing angle. Lene looked at the agenda and goals for the event and increased it to a more ambitious one: To not only give a hand to growth and entrepreneurship, but to engage in changing the world to the better in doing so. To inspire companies small or large to incorporate the UN 17 Sustainable Development Goals in the Business Strategy. • "Lene is a true entrepreneur herself and thus she is very trustworthy, • "Lene dares to provoke and you almost feel guilty that you don't focus enough on the 17 SDGs already", • "Lene uses her Everest experience to give you a mental picture of how to set an impossible goal and then start the journey uphill to the unknown, programming your brain again and again with your mission statement and reaching the summit – very powerful!".
Lene spoke to 100+ people at "Startup Nation" at DTU Denmark in November 2018. The title refers to the Danish startup scene and the goal was to strengthen the entrepreneurial culture and involve more experienced business people in the world of entrepreneurs… as business angels, mentors and sparring partners, as advisory board or executive board members, as investors with time and capital. The event was arranged and sponsored by DTU Science park and The Keystones network together with private Business Angels. And isn't it amazing how many similarities you find comparing a mountain climber and an entrepreneur/a founder of her/his own business? It is challenging and uphill, the environment changes all the time, you need to adapt and take quick decisions, you are almost alone on the mountain, it can be very cold at the top… So Lene's speech was very credible and effective as she inspired experienced business people to be a force for good towards entrepreneurs - lean forward and accept the unknown. Also, We have had lots of positive feedback from the participants and comments like: It was, indeed, very powerful and I can highly recommend Lene as an inspirational strategy and sustainability speaker with a different angle. Lotte Marschall, Business Angel and Professional Board member, Copenhagen, Denmark
2018 TRUSTPILOT GLOBAL TEAM - MOBILIZING COLLABORATION EVENT
Task: World-class-Motivation of multi cultural team with focus on: "The biggest challenge we face in our day-to-day is being able to understand someone else's perspective in such a highly diverse team. How do we communicate with each other, achieve goals & overcome obstacles together while still having mutual respect? However, we are also a quite young and ambitious team, so questions such as: How do you get out of your comfort zone and think outside the box or how do you set yourself up for success to become a true leader are critical for us as well.
Will it make a difference if we book Lene ?
I want to let you know that your lifelong message of hope, positive action, self-help and attitude have been an inspiration to me for many years.  In my role as a recruiter I coach people daily on the challenges they face supporting demanding clients in business cultures that are ambiguous and sometimes just mean.  It resonates well with me that you have use your experiences Climbing High as a platform to motivate others.  I feel like you have mentored and enabled me to do the same thing for many people and I wanted to thank you for that.                                                                                                                             
                                        John Triggs | Senior Recruiter| Genesis10 for mid size to Fortune 200 companies
AGILE MISSION INNOVATION - VERO MODA ON THE SUMMIT - GLOBAL SALES EVENT 2018
Lene – Thank you again. If you ever think about combining astonishing story telling with the release of your full potential to achieve what's never been accomplished before – do not hesitate to reach out to Lene. Peter Dahl – Sales Director – VERO MODA
Lene – Thank you again for your great performance.
In connection with our global sales meeting at VERO MODA, where 140 salespeople from all over the world were invited, topics as ambitious growth and how we as humans can release our full potential – through disciplining how we utilize our brains capacity were in focus. We have an outrageous ambition for our Brand. 
I aimed to find the best person who are able to combine an incredible and goal-setting story with igniting excessive growth and mobilize and releasing potential in our teams – with the motivation of achieving unprecedented growth within VERO MODA over the coming 4 years. 
Therefore, I called Lene Gammelgaard and asked her if she could be interested in sharing her knowledge and extreme experience based insights on human psychology – contributing to how you, as a salesperson, set your goals and work with yourself to get to the summit. 
Two incredible hours flew in Lene's company, and in an exceptional manner, Lene managed to connect our dreams at VERO MODA with the dream she had, when she climbed Mount Everest. Rarely, have I seen 140 salespersons be so captivated and dedicated for two whole hours. We experienced Standing ovation for the first time ever – in my time with VERO MODA.
Lene innovated a mobilizing process – for us to draw motivation from in the years to come. She delivered so much more than her Everest story. 
For the reasons being, I give Lene my warmest recommendations. And if you ever think about combining astonishing story telling with the release of your full potential to achieve what's never been accomplished before – do not hesitate to reach out to Lene. 
A big thanks to Lene. 
Peter Dahl, Sales Director, VERO MODAI
FUTURIZE17 – develop people who innovate the FUTURE OF I4.0
We are operating in a pioneering era – so please contact us – We FUTURIZE in collboration with you
FUTURIZE17 COLLABORATING FOUNDERS at Maersk Mc-Kinney Moller Institute. High technological, internationally recognized research center aiming to develop new technologies for the good of society
Futurist Lene Gammelgaard – Human Innovation – develop people who lead into the Future, Martin Heide Jørgensen,Program leader I4.0 Mærsk Mc-Kinney Møller Instituttet, Lasse Thomsen – Robot manufacturer – LT Automation, Morten Nielsen Clustermanager –  knowledge sharing between knowledge institutions and private businesses
FUTURIZE17 is a novel collaborating task force that expand minds to drive innovation in the future. We increase opportunities for innovation by expanding the individual's mental perceptions and stamina. 
We innovate learningforums for ALL who want to improve the state of the world. In spite of extensive life-experiences – we are obviously all humanists – therefore the 17 world goals are our operating matrix. Everything we mobilize in collaboration with you – will contribute to the 17 goals. I4.0 – Robotization – AI – etc. transforms existence – therefore FUTURIZE17 innovate for the greater good of humankind. 
July  2018 – INternational Sales Event 
We believe all who can benefit from our discoveries should have the opportunity to do so. Celgene puts patients first with industry-leading programs that provide information, support and access to our innovative therapies.
Focus: How to unite individualistis into a focused task-force that pursue one specific company target?
How to establish common focus and collaboration like never before to expand marketshare?
Why should we invest so much money in Lene?
Lene's longstanding experience with result innovating strategic work-shops and leadership methods as well as organizational transformation processes across various industries and cultures – ensures you specialized expertise – when inviting Lene to co-operate your next groundbreaking Event or transformation process.
2018 FUTURIZE LEGO for the 4 Industrial Revolution
Lene CONTRIBUTED TO THE FIRST ROBOTIC SEMINAR AT LEGO with Robot Cluster, engineers and inventors.  
Lene gammelgaard – Martin Heide Jørgensen – SDU – FUTURE LAB, Lasse Thomsen – SCANbots INNOVATOR, Morten Nielsen – Robot Cluster – founded FUTURIZE17 and are currently innovating seminars for global clients to become leading within their field in the 4 IR.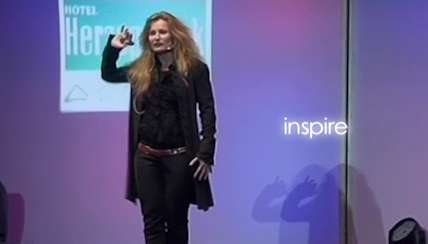 WORLDFAMOUS KEYNOTE SPEAKER
Lene has given talks for more than 1.6 million people across national borders, careers, ethnicity. In high demand by a Global audience because Lene mobilizes hope rooted in self-responsibility……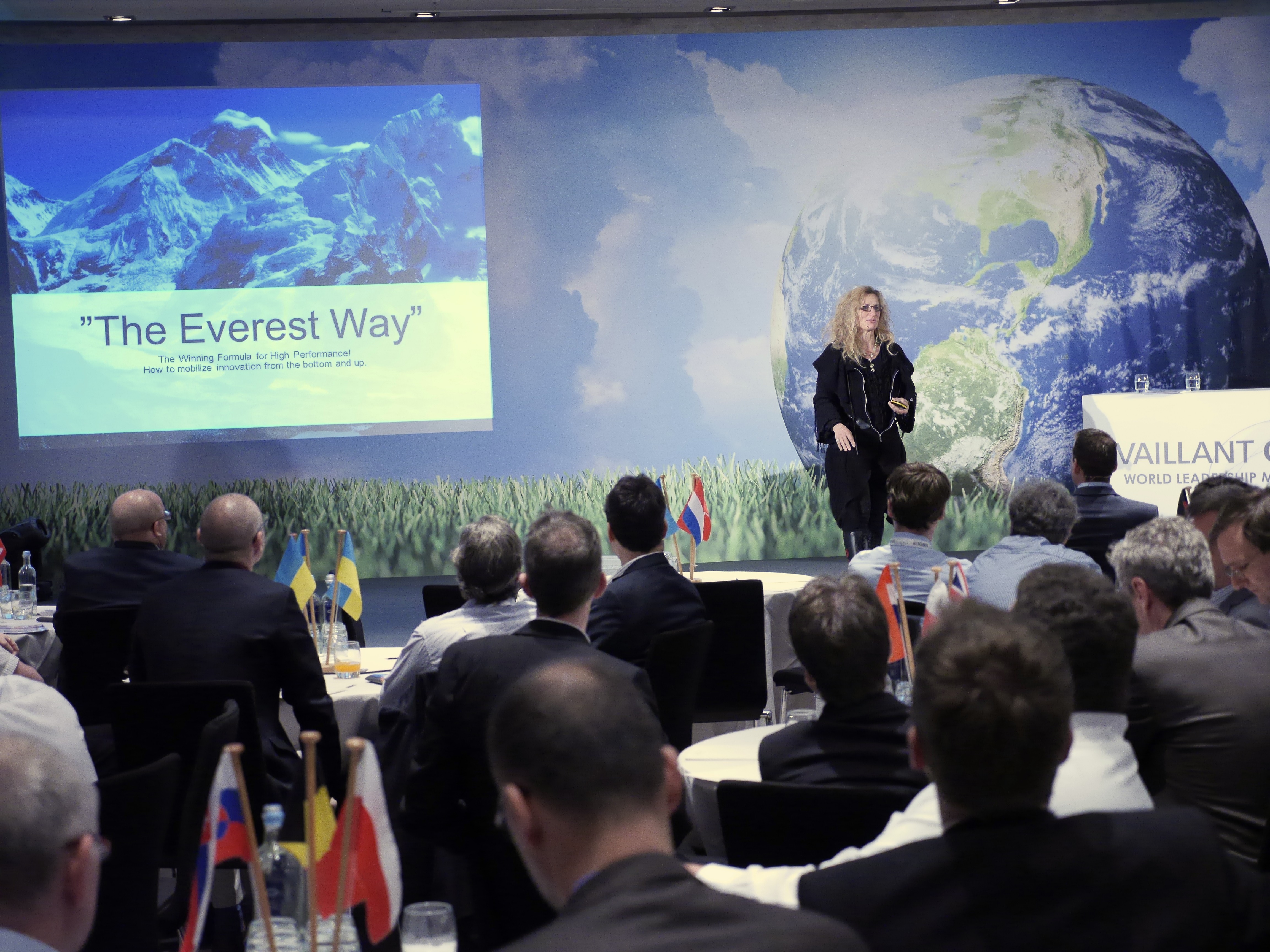 Lene is often booked by international companies for their Global Leaders & Managers meetings.
Lene can also deliver tailor made presentations to school classes. All grade steps incl. Universities and Business schools.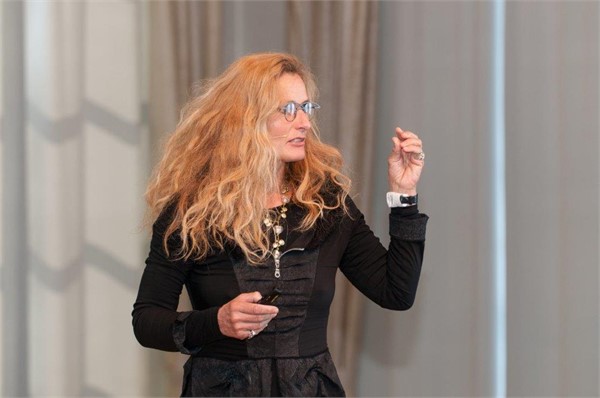 TASK-FORCE KICK-OFF for the biggest in the world
General Electric has used Lene several times. By merger with Alström Power and in connection with Pioneering for the Future. Last task in Budapest was Sparring and Kick-Off for Global Task Force.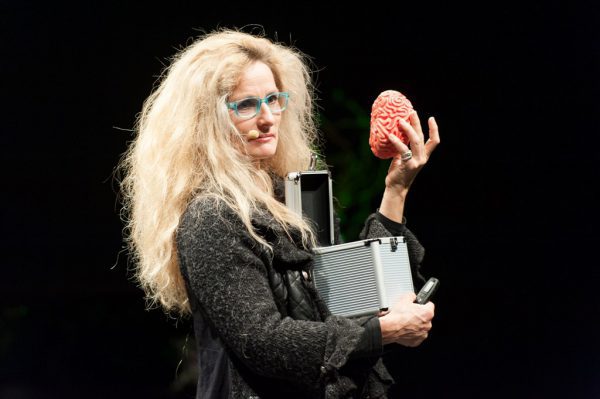 Lene delivers 19 minutes THE EVEREST WAY Keynotes – Here for Neurologists, Neuro Professors and Neuro Specialists at Münster University Hospital.
Diversity. Example of what can be created. Lene was here the speaker and co-creator of a 3-day Diplomatic Ambassador's Collaboration Tour to OSLO.
OOUTDOOR LEADERSHIP DEVELOPMENT - OLD
Mini-expeditions to Kilimanjaro and now Iceland. OLD-Outdoor Leadership Development is Lene's second research specialty.
KOLLABORATION and DIVERSITY
For this client Lene created a 2-Day Seminar including Sailing Workshop for Comlux Avation. The task was to integrate new unpopular CEO, as well as innovative international organizational structure and culture. Collaboration – Sheiks from UAE, Russians, Swiss, Scandinavians, Americans, etc. HR responsible Corinna Hoffmann has based on this successful process,  referred Lene to Alström Power, where Lene innovated Kick-Off before Fusion with General Electric. GE has since hired Lene repeatedly.
Norwegian Defence Logistics Operation: One of Lene's challenging assignments. How do you get the very different individuals with each their agenda in a stuck cooperation between the Swedish Weapons Industry, Submarine Division in the Military and Political Interest to take responsibility and solve their conflicts? Lene created a 4-day course in Norway. The outcome: All participants – implemented the actions they had found in the process were their responsibility Monday morning .
PIONEERING LEADERSHIP FOR THE FUTURE
One example is Rockwood Lithium, who, after a long selection process, asked Lene to co-create a 3-day Global Leadership work-shop process in the United States. Lene delivered KEYNOTE, sparring and facilitated processes. Result: All Global Leaders Presented Their Personal Mission to Achieving the Company's Global Strategy.
 Member of the Board
SCHMOLZ + BICKENBACH Group is one of the world's leading providers of customised solutions in the special long steel products business.
"Your lecture was a highlight of our expansion event. I must say that you have reached your goal and are among the Top 10 Motivational speakers in the World. Although the lecture was excellently oriented towards the transformational journey of the company as a whole, it was particularly well-suited for our key project, the refinancing of the company, so to speak the journey to the Everest of capital markets. We issued a new bond in the following days, and the teams had to manage all the preparations within a short period of time and qualitatively. It was a task, which was new to all. We have used your mantra "To the summit and safe return" repeatedly, and the principle of self-responsibility in the team has also been successful here. The transaction has been completed with excellent success, the colleagues are much closer together now – than before you contributed. Thank you once again, and . Warm greetings and I wish you ongoing success
Daimler Chrysler Corporation, Vice President International, USA
"Lene's contribution was significant to make this a successful event. I highly recommend Lene for her motivating abilities and her knowledge of the essential skills and competences required to succeed in business. Lene's presentation was inspiring and was exceptionally well received. Besides the fact that the frame report relates to the hard work, dedication to teamwork and adversity in connection with Mount Everest's actual climb, I was most impressed with Lene Gammelgaard's ability to relate these experiences to the challenges , we each face daily business activity. She continued to link her experiences to the challenges we face in our organization. Lene Gammelgaard's presentation was exactly what we needed to help align and motivate our employees." 
John Triggs | Senior Recruiter| Genesis10 
Senior Technical and Consulting Recruiter with expertise in PM, BA, Software Development and Infrastructure relating to Information Technology and Fortune 500 companies.
Specialties: Understanding of Information Technology platforms, development architecture, infrastructure, operations as well as methodologies and models.
I want to let you know that your lifelong message of hope, positive action, self-help and attitude have been an inspiration to me for many years.  In my role as a recruiter I coach people daily on the challenges they face supporting demanding clients in business cultures that are ambiguous and sometimes just mean.  It resonates well with me that you have use your experiences Climbing High as a platform to motivate others.  I feel like you have mentored and enabled me to do the same thing for many people and I wanted to thank you for that.                                                                                                                                       
 LEGO owner, Billund, Denmark
"On two occasions, Lene Gammelgaard has presented her thoughts about leadership and development of people to different leadership groups in Lego. We find her ideas and research very valuable in the development of managers, people and organizational culture. Therefore, I would highly recommend Len's invaluable contributions.
"Keeping the attention of a multicultural audience is hard enough. In addition – on the spot – to innovate new ways of attacking our business areas, that's professionalism. Lene's dynamic presentation style made the session really valuable and was absolutely right for the audience and occasion."
Head of Human Resources – Comlux The Aviation Group, Switzerland
"Your innovative speeches and extra sailing workshop on organizational changes for our trip was truly an eye opener and a spark to a true change in mind and action. We felt thoroughly committed and involved that we really understand your important messages that no change is Our other day was very productive and I sincerely believe that you managed to start some change processes in the mind of some participants. Today, I heard several of my colleagues refer to the motivational messages we had put as a "wrap up "Beginning of the 2nd day. I think it's a crucial sign of success. Thank you very much again!"
"If you have a team that creates good results and want them to get even better, let Lene show them how to mentally push the limits that we all have semi-conscious to stay in our comfort zone. Be prepared for a very positive attitude booster. We were in a positive shock! "
President, The Wilderness Education Association, USA
"Lene was our main speaker at our annual conference. She provided a powerful, thorough presentation in personal and professional management. Her dynamic style commands attention from everyone in the conference hall. She behaved like a very warm, caring person who is extremely committed in helping others to achieve their dreams and aspirations. I would highly recommend Lene as a presenter and coach to any organization or event. She will make a huge contribution to any endeavors she is involved in. " 
"In connection with the Danske Banks Dream and Ambition Campaign, Lene Gammelgaard held 3 presentations about the mechanisms we humans themselves need to actively pursue what really makes sense. The review can be seen in its entirety at Lene Gammelgaard's UTube Channel."

Senior Officer, Pew's Arctic Ocean-U.S. project.
"Lene's leadership experience emerged from the first day. She sets an example for both students and instructors with her passion for learning and her willingness to support others. Len's energy, commitment and determination, leadership's model and communication skills are an asset to any company. "
"Thank you for making Fertilitets-messen  a fantastic event, full of positive vibes, new ideas and inspiration to the crowd attending. WAUW female power at its best… Lots of hugs all round.
Senior Lecturer, University of Edinburgh, Scotland
"Lene impressed me as a compassionate individual and a strong leader who gives a project everything she has. Her introspection and authentic personality, character, integrity and natural flare for business needs to be perceived to be understood. I observed the way in which she interacts with people she treats people as individualists and enriches them to make the best of their potential and her impact was highlighted for me at the end of her performance as the participants thanked her for a fantastic achievement. "
"Dear Lene. Thank you for a brutally honest, thoughtful, present lecture at the fertility fair. So there is much need for more openness about this" sobbing "mental hard journey. It is so disgusting that we sometimes losing focus, and maybe even little (or much) of ourselves in the process of "chasing the dream youth." Your lecture and the way of communicating and visualizing "The Everst Way" are thoughtful. I'm sure many more will could find help and support in the approach to the tough and winding process it is being in childbirth treatment. Thank you for sharing so honestly from your experiences! Crush and the warmest greetings. "
European Society of Human Reproduction and Embryology
Lene Gammelgaard started her position as a mental endurance specialist by holding presentations for leading embryologists at the Hotel Vier Jahreszeiten in Geneva. Lene was invited by Ava Peters International Owners to introduce the possibility of mental robust programming in reproductive contexts. up to 10 of the world's largest fertility congress for leading reproductive researchers and pharmaceutical industries. "
Viceprecident. Swiss Re Center for Global Dialogue | Gheistrasse 37, 8803 Rüschlikon, Schweiz
"The first Swiss Re Open has ended, and what a show it was! The event was topped with keynote speakers. Possibly Swiss Re's most ambitious customer forum to date, Swiss Re Open offered a packed and varied program of keynote talks and debates, plus the chance to socialize. With the theme "WinningTogether", Lene Gammelgaard contributed with interaction, commitment, sharing and learning, and lifted the event to a new level. Danish Everest conquer Lene Gammelgaard, confront and inspire the participants to reach the top of their goals and invites the audience to expect the unexpected. I would like to take this opportunity to thank you for your presentation at the Swiss Re Open. It was very well received by the attendees. It was great to have you with us. "
HR Business Partner T M Lewin London EST 1898
The first T.M.Lewin opened in 1898. Mr. Thomas Mayes Lewin was among the industry's original innovators. A hundred years ago, shirts didn't have buttons down the front. T.M.Lewin's 'coat-shirts' were not only pioneering, they are a prototype of the modern shirt worn today. T.M.Lewin now has just under 100 stores in the UK, with new stores opening in countries across the rest of the world, including Europe, Singapore and Australia. Brutto Turnover 2016 £106.8m 
"Lene's Talk on how to pioneer outrageous ambitions to innovate the next ground-breaking momentum gave us more than we expected. Lene was great – we have had such fantastic feedback on her presentation. Lene is truly inspirational!  Among a selection of great speakers Futurist Speakers Lene was booked  to Kick-OFF T. M. Lewins TRUE NORTH INTERNATIONAL LEADERS ENGAGEMENT EVENT with the Ambition of mobilizing our company culture to invent the next groundbraking productline within the global textile Industry." 
Danske Bank Dreams & Ambitions organizational transformation for employees
"Dear Lene Thank you for a wonderful lecture at Danske Bank in Lyngby, September 18th. You are a great inspiration. I share your message 🙂 I think your presentation emphasizes that your dreams must be moved. that we can do much more than we think and that we move ourselves by challenging ourselves. Your intro; if I come back and ask you again in 5 years, if any of your dreams have survived worked strongly on me. It was clear to me that you have been in situations that have given you clarity and insight. "
The Boston Consulting Group, Germany.
"Lene Gammelgaard was our main speaker at our event" Move On "- an event for 60 selected, ambitious career women. Lene Gammelgaard promotes and aspires to the participants. Her enthusiasm and contribution made an important contribution to the success of our event. The participants expressed absolutely positive opinions on Lene and was galvanized by the style of her open and inspiring presentation. We thank Lene Gammelgaard for her contribution and we are glad she will join us again, who speaks again for our next MoveAhead event. "
For more than 20 years Lene Gammelgaard has been in high demand Globally across industries and career levels
Lene is often booked by Fortune 500 Companies
Clients realizes that Lene is passionate about mobilizing people
A.T. Kearney, ABB A/S,ABB Robotics GmbH, Aeon Consulting Group Switzerland, Allianz GmbH, Alliance Politikerin Forum, AMKA, B&O Chicago, BBE Retail Experts, BHB Marketing GmbH, Bilfinger Berger GmbH, BMW, Boston Consulting Group, Capvis, Capvis Zürich, Celgene Bio, Colombus IT, COOP, Comlux Aviation Spain, Continental, Daimler Chrysler, Danica, Dafolo, Danish Business Counsil Dubai, Dansk Supermarked, Den Danske Bank, Deutsche Bank, Deutsche Bank, Incentive Reisen "Club der Besten" Kuusamo, Ekstra Bladet, Finland, Deutsche Bundes Bahn, Deutsche Gesellschaft für Qualität, Deutsche Telecom, DHL Solutions GmbH, DFDS, DTU-Technical University, DZ Bank AG, Ecco Shoes, EFQM Forum Berlin, Egmont Koncern, Elli Lilly GmbH, Frederikssund Kommunale Ledere, Environmental Ministry Denmark, General Electric, Grundfos, Hamlet Private Hospital, Hilti Lichtenstein, HUNKEMÖLLER, IBM, IDA, Janssen-Cilag, Lego, Maersk, McKinsey Women's Workshop Sweden, Mekom Schweiz, Merck Aussendienst Berlin, Ministry of Education, Mobil Oil, MT Højgaard A/S, MÜNSTER ÜNIVERSITÄTS HOSPITAL – NEUROSCIENTISTS, Naturstyrelsen, NCC, Netto, New Directions Boston, Norwegian Defence Logistics Operation, Nokia Siemens Russia, Novo Nordisk A/S, Novozymes, PFA, Point S Italy, Rockwood Litium USA, Sabex Canada, SAS-Institute IT, SAS-Scandinavian Airlines, Scandinavian Fur, Scandlines, Schwarzkopf Professional AG South Africa, SEB Bank, Shell Paris, Silvan A/S, Skanska, Swiss Reassurance Company Zürich + Zermat, SSAB Stockholm, Systemhaus Bissinger Gmbh, TATA Consultancy Services, TALARFORUM, TRUSTPILOT, T-Systems, Valliant, Velux, VERO MODA, Vestas, VIP-Ambassadors Tour Norway, Voith Paper Automation, Aarhus University, Business and Social Sciences, Department of Economics and Business
LENE ACCENTUATES THE UNIVERSAL – IN HUMAN EXISTENCE
Book - THE EVEREST WAY - SIMPLE SOLUTIONs TO COMPLEX CHALLENGES
GREAT LEADERS DO NOT FOCUS ON INCREASED TURNOVER - THEY INSPIRE THROUGH WORTH WHILE MISSIONS

OUTSTANDING LEADERS IGNITE COLLABORATION THROUGH A COMPELLING VISION FOR THE FUTURE

TRANSFORMING LEADERS mobilize INDIVIDUALS - BY INVITING THEM TO CONTRIBUTE TO A MISSION

WE CAN INNOVATE A DESIRABLE FUTURE - ONE BRAIN AT THE TIME - WE MUST INNOVATE OUR BELIEFS IN WHAT IS POSSIBLE
THEN WE MUST RISK - VENTURING INTO THE UNKNOWN - TO ACHIEVE WHATS NEVER BEEN ACCOMPLISHED BEFORE
Copyright© 2019 LENE GAMMELGAARD – HUMAN INNOVATION