Lene is among the TOP 10 Motivational Business Speakers in the World
Mathias Wallhausen SFO/Member of the Board  SCHMOLZ + BICKENBACH GROUP – SWISS STEEL
Lene Gammelgaard winns - THE EUROPEAN BUSINESS AWARD
ONE OF THE MOST PRESTIGIOUS ACCOLADES A COMPANY CAN RECEIVE
Lene Gammelgaard – Human Innovator receives the Award for excellence in innovating Sustainable Corporate Strategy Solutions.
THE EUROPEAN BUSINESS AWARD IS ONE OF THE MOST PRESTIGIOUS ACCOLADES A COMPANY CAN RECEIVE, AND IS CONSIDERED TO BE THE WORLD'S LARGEST CROSS-INDUSTRY, CROSS BORDER BUSINESS COMPETITION
The EU is a vital and exciting region defined by innovation and client-centricity, with businesses that are truly the harbingers of greater global change. 
EU Business News aims to provide a thorough overview of the world of European business – companies that are driving best practice, and exceeding every expectation, to find out how they are achieving extraordinary success.
Since 2007, we've been rewarding the innovators, success stories and ethical entrepreneurs of European business. 
The Awards exist because we truly believe that business has a key role to play in tackling the major issues faced by Europe, world conflict and widespread poverty. 

We believe that creating stronger, more successful, innovative and ethical business communities will help address these changes.
The European Business Awards aims to do exactly that in three ways:
• ENDORSING AND PROMOTING EUROPE'S BEST BUSINESSES – Helps attract new customers, partners, talent and investors.
• SHARING LEARNING AND SOLVING PROBLEMS – Helps businesses overcome the hurdles that stand between them and growth.
• STIMULATING DEBATES – By asking the big questions and helping answer them.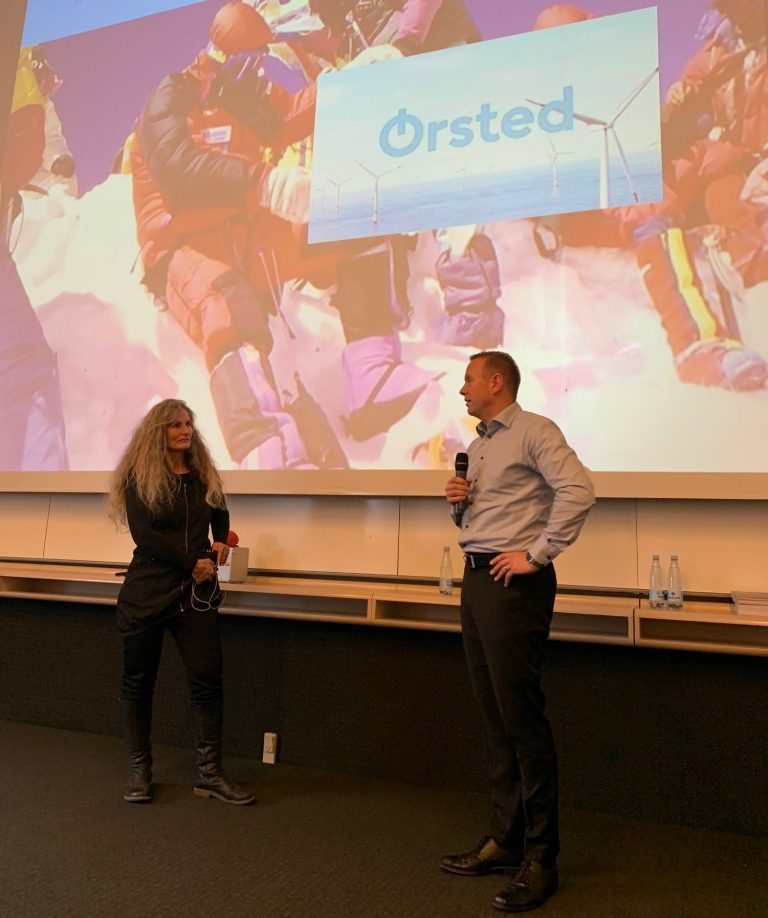 Lars Ingemann Director, Head of Deputy EPC Directors & Project Management Support at Ørsted.
"THE EVEREST WAY helped me inspire my employees to unleash potential towards being 3 times as efficient and effective in 2021 in our fight against the climate change.
Our Ørsted vision and mission:
Creating a world that runs entirely on green energy. We believe it's time to take real action. Renewable energy holds the key to a cleaner future and we need to act now to reduce the effects of climate change.
"My employees realized that in Ørsted we fight climate change like you climb Mount Everest.
We must always strive to find new and better solutions to any problem we meet and when it gets tough and we suffer – we keep on going".
To pursue our mission 100 % green energy – dedicated planning and execution is a must.
When facing problems – we simply innovate a solution.
With THE EVEREST WAY – Lene inspired everybody.
And gave us very valuable personal tools to strive for the best when supporting the Ørsted mission.
Thank you Lene for a truly inspiring speech – ØRSTED fighting climate change – THE EVEREST WAY.
With SDG - the whole world has common goals that will change the way we do business
We had invited Lene Gammelgaard to Kick-start our focus on the UN's global goals in our business network VL109.
I received a very positive feed back on Lene's presentation.
Here are our mobilizing take-aways:
It was incredibly inspiring to hear Lene's use of the UN's 17 World Goals, also known as Sustainable Development Goals (SDGs).
SDG is going to change the world.
We have entered an era where decency is rewarded and it is good business to behave decently.
You have to realize that it can get tough and you must endure trials to reach your goals.
A mobilizing example of DECENCY LEADERSHIP is Nelson Mandela.
It is thought-provoking what he had to go through, he spent 30 years in prison before he could reach his goal. Nelson Mandela was a decent person and was celebrated by the world leaders at his funeral, precisely because of his decent fight.
The changes start in the brain with visions for the future – but must be implemented all the way. Meetings and making slides is not enough.
People all over the world demand goods and services from companies they respect and which behave properly.
With SDG, the whole world has common goals that will change the way we do business.
THANKS. It was good to see you and that you could attend our meeting.
Jens Taarnskov 
Switzerland has by law decided to switch to a CO2 neutral environment in 2050.
Dear Lene. 
"For our Annual General Meeting, we are looking for the best speaker … to mobilize our energy sector to adapt to the transformation in the energy market. Therefore my email to you.
I had the chance to attend a session with you at GE-General Electric in Baden, Switzerland for approx. 4 years ago. I was very impressed."
Switzerland plans to reduce its net carbon emissions to zero by 2050, thus meeting the internationally agreed target of limiting global warming to a maximum of 1.5°C when compared with the pre-industrial era.
The Swiss Gas and Water Association (SVGW) is committed to secure a sustainable supply of gas and water.
And SVGW – the energy supply sector association hand-picked Lene Gammelgaard to Kick-Off the CO2 Neutral transformation process in 2019.
The aim is to mobilize the energy sector to adapt to the transformation in the energy market, elimination of fossil fuels, conversion to biogas, more decentralized energy systems without counterproductive fear of what lies ahead.
The Vice Director for Swiss Association of Gas and Water Services SVGW had the chance to attend a session with Lene Gammelgaard at GE-General Electric (the biggest company in the world) in Switzerland approx. 4 years previously, in the lead up to GE's take-over of Alström Power. GE selected Lene among the world TOP speakers for that assignment, as well as other cutting-edge pioneer project Kick-Offs.
"I am impressed by how Lene mobilize professional teams for risky future challenges – and I use THE EVEREST WAY techniques, therefore the organizer of The General Assembly CO2 Neutrality 2050 Kick-Off – invited Lene Gammelgaard to mobilize SVGW, the association that supports (water, gas and district heating companies throughout Switzerland).
"All feedback was very positive, no matter at what level. The road to a transformed CO2 neutral energy supply is long. With THE EVEREST WAY – Lene installs massive well-founded optimism. Which is exactly why Lene was selected. Especially because it really is about survival for some of our members!"
"Switzerland plans to reduce its net carbon emissions to zero by 2050, thus meeting the internationally agreed target of limiting global warming to a maximum of 1.5°C when compared with the pre-industrial era,"
And the energy supply sector selected Lene Gammelgaard to Kick-Off the CO2 Neutral transformationprocess in 2019.
"All feedback was very positive, no matter at what level. The road to a transformed CO2 neutral energy supply is long. With THE EVEREST WAY method – Lene installs massive well-founded optimism. Which is exactly why Lene was selected. 
Especially because it really is about survival for some of our members!"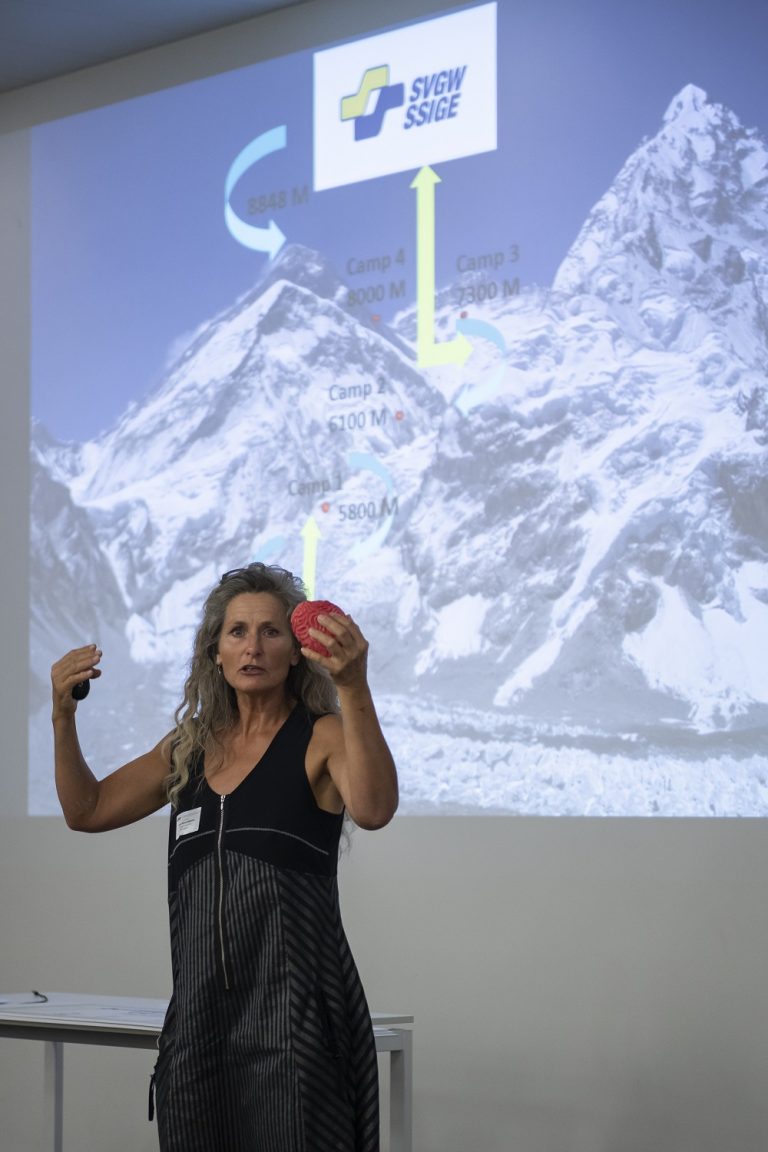 "I highly recommend Lene's invaluable contribution"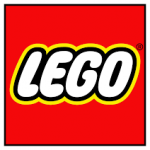 Lene CONTRIBUTED TO THE FIRST ROBOTIC SEMINAR AT LEGO with Robot Cluster, engineers and inventors.  
Kjeld Kirk Kristiansen  – OWNER OF LEGO, Billund, Denmark
On several occasions, Lene Gammelgaard has presented her insights on leadership and development of people to different leadership groups in Lego. We find her ideas and research very valuable in the development of managers, people and organizational culture. Therefore, I would highly recommend Lene's invaluable contributions.
Lene has shared her mobilizing lectures with more than 1.8 million people across borders, careers, ethnicity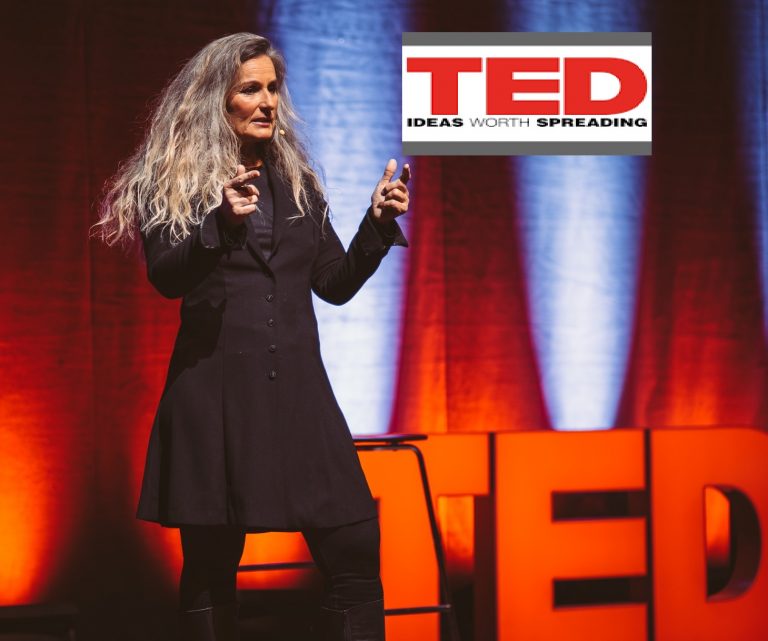 Lene's – THE EVEREST WAY – method is in demand globally.
CHINA AND UN' SUSTAINABILITY DEVELOPMENT GOALS
Dear Lene. I am a project manager in a project called Midnet China, which is a Mid-Jutland initiative. We are some business promotion organizations that help various companies interested in entering or already are present in the Chinese market in various ways. We plan the event in collaboration with the Danish Chinese Business Forum, and I have had you recommended by Line Kathrine Laustsen Langelund from there. She heard a speech you made about the UN's World Goals, and said it was super exciting. And we thought it might be an interesting contribution to our program. Our target group is primarily SMEs and our focus is China. Would you be interested in giving a presentation on how, as a (particularly small / medium-sized) company, you can benefit from UN SDG in its strategy, development, communication, etc. And would you reserach how the world goals are used or accentuated in China and utilize that angle in some of your presentation? Best regards / 此致敬礼 Louise Krogh Johnson Project Manager Mid-China Enterprise Europe Network Agro Business Park A/S Niels Pedersens Allé 2 DK-8830 Tjele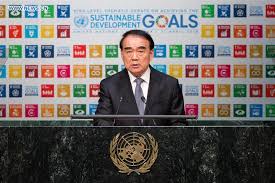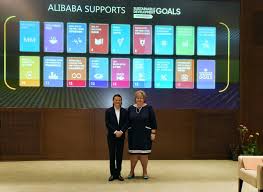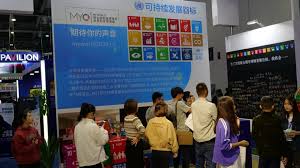 It was truly inspiring to listen to you!
Christina Boutrup, China specialist, journalist
1000 thanks for yesterday. We got through well. Thanks for your very interesting feature.
Line Kathrine Lausten Langelund, Business-Antropologist
Leadership 2030                           National Conference in Copenhagen  June 28 2019
Come hear about the future trend and get spot on as leader – IDA Lederforum Hovedstaden
LEADERSHIP 2030 – What's going to shape future leadership? 
New challenges and solutions await managers. But what's going to shape
future leadership? Leadership 2030 gives you the overview – and the opportunity
for networking & tapas.
Leadership 2030 gives participants an understanding of the forces that will shape
decision making in the complex and changing world of the future. 
Key words are: Sustainability, change management, leadership and innovation – in this unique conference delivered with passion – passing on new application-oriented knowledge.
Not least you get something to think about.
19.00 – 20.30 Human Innovation – Global sustainability
FUTURIST & TED Talk – and the first scandinavian woman to climb Mount Everest 
Lene Gammelgaard
Megatrends that innovate sustainable 2030 earnings
At Leadership 2030, Lene Gammelgaard highlighted megatrends for the forward-thinking leader who wants to dramatically influence organizations' livelihoods and opportunities to innovate sustainable 2030 earnings.
It was a great pleasure to have you as speaker at the conference. Thank you very much for your fine contributions, which I am sure the participants can use and reflect on.
Best summer greetings from
Catharina Palbo
Copenhagen Consulting Group – CCG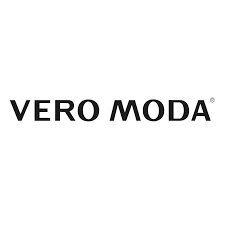 If you are ever thinking of MOBILIZING the organization's full potential to achieve what has never been achieved before – do not hesitate to contact Lene.
Peter Dahl, Sales Director, VERO MODA, BEST SELLER GROUP
VERO MODA is a Danish schainstore with representation in 45 countries and has over 1000 stores selling clothing of the same name. VERO MODA is produced by the Jutland clothing group Bestseller.
Lene invented a mobilization process – which we have implemented throughout our way of operating VERO MODA's sales.
We have an outrageous ambition for our Brand. We developed a mission in the process we had with Lene leading up to the event.
In an unusual way, Lene managed to connect our extremely ambitious goals at VERO MODA with THE EVEREST WAY.
We experienced standing ovation for the first time ever – in my time with VERO MODA.
Thanks again for your great achievement! 
What difference does it make for uS - if we book Lene?
I continually pick up renewed fighting spirit in THE EVEREST WAY.
Your concerned and application-oriented messages of renewing hope, taking action, self-responsibility and adaptability have been an inspiration to me for many years.
I daily coach people to cope with the challenges they face to satisfy demanding business clients. It resonates well with me that you have transformed your extreme experiences of Everest as a platform to motivate others.
Your insights and methods have enabled me to do the same for many people, and I want to thank you for that.                                                                                                                                                                                                                                                                                                                    

John Triggs | Senior Technical Recruiter|
Genesis10 for Fortune 100 companies
"Lene's presentation was really extremely powerful, and I highly recommend Lene as an inspirational strategy and sustainability speaker"
Lene looked at the agenda and goals of the event and increased our ambitions: Growth and entrepreneurship by engaging businesses – small or large – to integrate the UN's 17 sustainable development goals into the business strategy
Lotte Marschall, Business Angel og Professional Board Member, Copenhagen, Denmark
Task: World-class motivation of multicultural team:
How do we set ourselves up for success to become a true market leader?
"The biggest challenge we face in our daily lives is being able to understand and respect the perspectives of others in our multicultural teams.
How do we achieve goals and overcome obstacles together?

Why should we invest so much money in Lene?
Lene's longstanding experience with result innovating business talks, strategic work-shops and leadership methods as well as organizational transformation processes across various industries and cultures – ensures you specialized expertise – when inviting Lene to co-innovate your next groundbreaking Event or transformation process.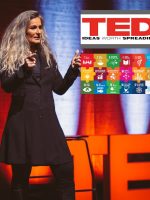 WORLDFAMOUS KEYNOTE SPEAKER
Lene is in high demand by a Global audience and has given talks for more than 1.8 million people. 
General Electric has used Lene several times in connection with Kick-Off of groundbreaking organizational initiatives.
FUTURIZE YOURSELF & YOUR ORGANIZATION - THE EVEREST WAY
International Sales Event – with emphasis on how several subgroups come together in a unified task force
Celgene strives to deliver truly innovative and life-changing medicines to our patients. Our vision as a company is to build a large global biopharmaceutical company where we focus on the discovery, development and commercialization of products for the treatment of cancer and other serious, immune inflammatory conditions.
COOPERATION IN MULTICULTURAL TEAMS
Comlux Avation. The task was to integrate new unpopular CEO, as well as innovate international organizational structure. Lene created 2 days of boarding with a sailing workshop. Collaboration from UAE Sheiks, Russians, Swiss, Scandinavians, Americans, etc. HR manager Corinna Hoffmann has, based on this successful process, recommended Lene to, among others, GENERAL ELECTRIC and Alström Power, where Lene innovated Kick-Off before merging with GE. GE has hired Lene repeatedly.
An example of one of Lene's challenging assignments.
How to get at most different individuals with their own agendas in a locked-down collaboration between the Swedish Arms Industry, the Submarine Division in the military and political stakeholders to take responsibility and get the job done? Lene created a 4 day course in Norway that resulted in all participants – on Monday morning they implemented the measures they had found in the course was their responsibility.
LEADERSHIP FOR THE FUTURE
One example is Rockwood Lithium, which, after a long selection process, asked Lene to create a 3-day Global Leadership work-shop in the USA.
Lene provided KEYNOTE, sparring and facilitating processes.
Result: All Global Leaders innovated their personal Mission to fulfill the Company's Global Strategy.
A REPRESENTATIVE SELECTION OF LENE'S CLIENTS AND ASSIGNMENTS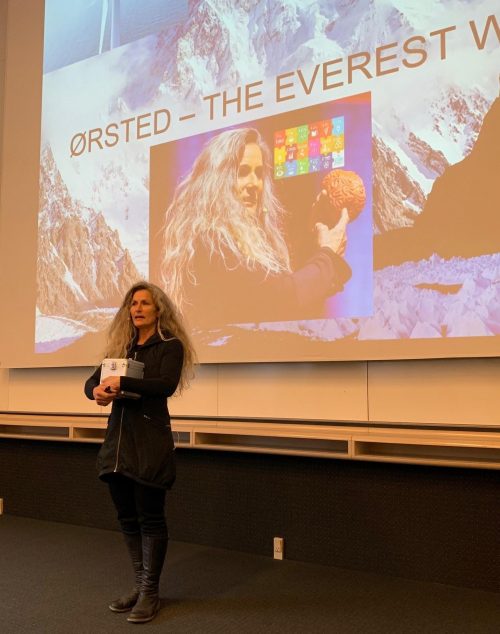 Lene is frequently booked by Fortune 500 Companies
A.T. Kearney, ABB A/S,ABB Robotics GmbH, Aeon Consulting Group Switzerland, Allianz GmbH, Alliance Politikerin Forum, AMKA, B&O Chicago, BBE Retail Experts, BHB Marketing GmbH, Bilfinger Berger GmbH, BMW, Boston Consulting Group, Capvis, Capvis Zürich, Celgene Bio, Colombus IT, COOP, Comlux Aviation Spain, Continental, Daimler Chrysler, Danica, Dafolo, Danish Business Counsil Dubai, Dansk Supermarked, Den Danske Bank, Deutsche Bank, Deutsche Bank, Incentive Reisen "Club der Besten" Kuusamo, Ekstra Bladet, Finland, Deutsche Bundes Bahn, Deutsche Gesellschaft für Qualität, Deutsche Telecom, DHL Solutions GmbH, DFDS, DTU-Technical University, DZ Bank AG, Ecco Shoes, EFQM Forum Berlin, Egmont Koncern, Elli Lilly GmbH, Frederikssund Kommunale Ledere, Environmental Ministry Denmark, General Electric, Grundfos, Hamlet Private Hospital, Hilti Lichtenstein, HUNKEMÖLLER, IBM, IDA, Janssen-Cilag, Lego, Maersk, McKinsey Women's Workshop Sweden, Mekom Schweiz, Merck Aussendienst Berlin, Ministry of Education, Mobil Oil, MT Højgaard A/S, MÜNSTER ÜNIVERSITÄTS HOSPITAL – NEUROSCIENTISTS, Naturstyrelsen, NCC, Netto, New Directions Boston, Norwegian Defence Logistics Operation, Nokia Siemens Russia, Novo Nordisk A/S, Novozymes, PFA, Point S Italy, ROBOTCLUSTER SDU, Rockwood Litium USA, Sabex Canada, SAS-Institute IT, SAS-Scandinavian Airlines, Scandinavian Fur, Scandlines, Schwarzkopf Professional AG South Africa, SEB Bank, Shell Paris, Silvan A/S, Skanska, Swiss Reassurance Company Zürich + Zermat, SSAB Stockholm, Systemhaus Bissinger Gmbh, TATA Consultancy Services, TALARFORUM, TRUSTPILOT, T-Systems, Valliant, Velux, VERO MODA, Vestas, VIP-Ambassadors Tour Norway, VL-109, Voith Paper Automation, Ørsted Green Energy, EXTERNAL LECTURER-Aarhus University, Business and Social Sciences, Department of Economics and Business
Book - THE EVEREST WAY - SIMPLE SOLUTIONs TO COMPLEX CHALLENGES
INNOVATIVE LEADERS DO NOT FOCUS ON INCREASED TURNOVER - THEY INSPIRE THROUGH WORTH WHILE MISSIONS

SUCCESSFUL ORGANISATIONS IGNITE COLLABORATION THROUGH A COMPELLING VISION FOR THE FUTURE

TRANSFORMING MANAGEMENT MOBILIZE INDIVIDUALS - BY INVITING THEM TO CONTRIBUTE TO A MISSION

WE CAN INNOVATE A DESIRABLE FUTURE - ONE BRAIN AT THE TIME - WE MUST INNOVATE OUR BELIEFS IN WHAT IS POSSIBLE
THEN WE MUST RISK - VENTURING INTO THE UNKNOWN - TO ACHIEVE WHATS NEVER BEEN ACCOMPLISHED BEFORE
Copyright© 2020 LENE GAMMELGAARD – HUMAN INNOVATION