The fourth industrial revolution is the most comprehensive and potentially democratizing transformation that human civilization has ever initiated. As mobilizing as the previous industrial revolutions were, they did not enable such enormous global unifying potential for as many people as the reality is in our age! I4.0 lures with inventions which might assist us to reverse some of the devastating consequenses of our actions – till date.
WE HUMANS SHALL USE OUR INNOVATIONS WISELY – TO SAFEKEEP SUSTAINABILITY ON OUR GLOBE AND THE CONTINUED POTENTIAL FOR DESIRABLE LIVES FOR HUMANITY
                                                     We can not all move to MARS ……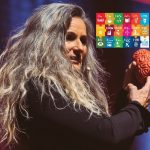 Leaders / people must be able to thrive in the fast, continuous transformations that are the fourth industrial revolution. The traditional matrix is that companies must expand global economic growth and achieve higher and more sustainable growth rates. Parallel, human development capacites are needed to mobilize the people who actually produce the results.
We also need to find solutions for that max. 20% of organizations – initiating changes – actually succeeded in implementing them.
Future leadership must continuously innovate EVERYTHING necessary to ensure the optimal utilization of the current technological opportunities. AGILE HUMAN INNOVATION.
Is expanding economic growth, accompanied by improved income and fairer wealth distribution, an absolute necessity for reducing today's unacceptable levels of social exclusion and unemployment, especially among young people? Do population growth – demand economic development to avoid social collapse with serious consequences – eg. involuntary migration?
What is the development of the 4 industrial revolution worth – if humanity do not benefits from it and its future innovations?
simple solution to individual - humanitarian - LOCAL and GLOBAL CHALLENGES
DECENCY LEADERSHIP: We need to transform leadership qualities. The 17 World Goals calls for leaders and citizens to work together to create a future that works for all – putting people first – empowering people and keep reminding ourselves – that new technologies are first and foremost tools by innovative individuals meant to  provide a better  life for people.
FUTURIZE: Do you innovate today to innovate a live-worthy future?
FUTURIZE YOURSELF: What is your commitment to improving the state of the world?
FUTURIZE YOUR ORGANIZATION: How do you mobilize your organization for the 4 Industrial Revolution?
If DECENCY becomes widespread as a guiding GPS mental principle – I4.0 will benefit the nearly 10 billion people who inhabit our planet in the year 2050. If we let ignorance, rhetoric without action, fast gains and materialistic out of controll accumulation rule, societies will be divided further with potential undesireble consequences. We currently live solution-demanding scenarios of social unrest, greed, armed conflicts and injustice.
We need to innovate our accountability in relation to a connected world – not to isolate ourselves in ghettos with blinders against dehumanizing megatrends – where the outcome is that we are overrun by the very complexities that we are trying to keep abreast.
The exponential scope of the fourth industrial revolution requires us to take a stand – as an individual – as a leader – as an employee – as a company – organization – as a fellow human being
WE MUST REFLECT PROFOUNDLY UPON WHICH MORAL AND ETHICAL CODES OF CONDUCT AND WHICH GOALS WE WISH SHOULD GOVERN OUR COMMON FUTURE
BUSINESS TALKS: FUTURIZE THE EVEREST WAY - achieve what has never been accomplished before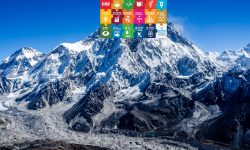 THE EVEREST WAY is one of the world's most efficient change methods. THE EVEREST WAY is for anyone who wants MORE. Or is forced to adapt by contemporary upheavals. THE EVEREST WAY gives you a project and process model, as well as mental strategies that have been tested on extreme and varied goals. No theory – HANDS-ON results. Clear focus – the will to suffer and endurance – are just some of the messages that give insights the audience never forget.
THE EVEREST WAY mobilize measurable results. In individuals and throughout – Global companies. THE EVEREST WAY gives responsibility for the future to the people who will live with the consequences. FUTURIZE THE EVEREST WAY revitalizes – and mobilize co-innovation and collaboration – also across cultures and borders.
NEURO LEADERS SHIP is for the entire organization from bottom to top management and boards. The greater the innovative capacity the individual develops – the more we can invent. When a human is expanding the brain's capacity, it can create new growth without additional costs. When every individual in entire organizations – expands their brain capacity, that really transforms the prospects!
NEUROLEADERSHIP is also crucial to HUMANIZE when WE FUTURIZE. That we focus on the Greater Good for HUMANKIND in the 4 Industriel Revolution.
This presentation provides mental tools that ensure AGILE INNOVATION – flexible adaptation in and of the individual in any market and Trend. Understanding of how the brain "helps us" – when we have a clear focus projected into the Future. NEURO LEADERSHIP sustains agile innovation.
Futurize yourself and your organisation. Riskwillingness is the prerequisite for innovation. Are you & your business - committed to EXPANSION THROUGH SUSTAINABLE INNOVATION IN I4.0?
DECENCY LEADERSHIP is for everyone who DARES, YOU who are creators of a future for the Greater Good of Humankind. To ALL – striving for a future worth living. TO LEADERS, who really WILL lead into the future. There is growing focus and demand for social responsibility, fair trade, sustainability in the utmost sense. 
We MUST navigate a matrix shift – towards decency in our approach to shaping business and societies. So, even though DECENCY LEADERSHIP perhaps initially sounds naive and long-term – it's the recipe – that we will survive in the future. It's also DECENCY – most employees are looking for in a leader in the long run…..
HUMANIZE WHEN WE FUTURIZE. We live in a technological stampeed. Where we tend to ovrlook that humans are in control of what, why and with what purpose. To utilize the 4 Industriel Revolution to the advantage of HUMANS, we must strengthen the individual to choose and not lose.
HUMAN INNOVATION – is for whole organizations, teams, any group of people who strive beyond STATUS QUO. This KEYNOTE is both a mental method for inventing the future we want to live in. And the recipe for how we adapt to the rapidly changing era – without existential fear of what to expect. HUMAN AGILE INNOVATION.
This presentation mobilize and support organizational transformation processes where commitment and participation from ALL is the prerequisite for success. Requested around the Globe as this BUSINESS TALK mobilizes renewed hope, self-responsibility and continuous fighting spirit.
DECENCY LEADERSHIP - simple solution to individual- humanitarian - LOCAL and GLOBAL CHALLENGES
Your return of investment:
Most talented people want to commit to a leader and an organization - that makes a difference in the world
DECENCY LEADERSHIP: Ignite transformation to thoughen your teams for the turbulent times innovating sustainable in the 4th Industrial Revolution
Mobilization of a self-responsible organizational culture: Renewed hope and collaboration – kindled through a shared mission across departments, professional inclinations, demographics, diversity and geography
Agile Human Innovation: A humble adaptation strategy to cope with reality. Disciplined willingness to do what ever it takes, when it has to be done, as long as it has to be done – in yourself, your organization and over time.
Book - DECENCY LEADERSHIP - SIMPLE SOLUTIONs TO COMPLEX CHALLENGES
GREAT LEADERS DO NOT FOCUS ON INCREASED TURNOVER - THEY INSPIRE THROUGH WORTH WHILE MISSIONS

OUTSTANDING LEADERS IGNITE COLLABORATION THROUGH A COMPELLING VISION FOR THE FUTURE

TRANSFORMING LEADERS mobilize INDIVIDUALS - BY INVITING THEM TO CONTRIBUTE TO A MISSION

WE CAN INNOVATE A DESIRABLE FUTURE - ONE BRAIN AT THE TIME - WE MUST INNOVATE OUR BELIEFS IN WHAT IS POSSIBLE
THEN WE MUST RISK - VENTURING INTO THE UNKNOWN - TO ACHIEVE WHATS NEVER BEEN ACCOMPLISHED BEFORE
Copyright© 2019 LENE GAMMELGAARD – HUMAN INNOVATION