you can program your brain as your gps for the future
People are mobilized by missions
ARE you MOBILIZing a future worth living?
DEVELOP PEOPLE WHO LEAD INTO THE FUTURE – The Everest Way
INNOVATE YOURSELF & YOUR ORGANIZATION TO EXPAND FOR I4.0

People are mobilized by missions
WE NEED to innovate humans to utilize the infinite opportunities of the 4 industrial revolution
transformation requires innovation of a new matrix
Genuine transformations demands innovative leadership
The Fourth Industrial Revolution is our global framework in which we ALL have to innovate our justification for existence and develop income. The Global Sustainability Goals will influence various socio-economic strategies – disrupting industries and traditional thought concepts – resulting in major transformations to labour markets and innovate humancapital requirements. Novel types of employment are constantly emerging,  displacing outdated functions. The agile skills required to participate constructively to shape the 4th Industriel Revolution will transform how, why and where people commit the resources they choose to allocate to work.
FUTURIZE THE EVEREST WAY - A BREAKTHROUGH METHOD TO MOBILIZE BEYOND STATUS QUO
FUTURIZE THE EVEREST WAY – is mental programming that mobilizes quantum leap's developing focus, risk willingness, self-responsibility and extreme perseverance –  the prerequisites for driving groundbreaking innovative and disrupting initiatives from idea to implementation.
YOUR RETURN OF INVESTMENT IS MY 1 CONCERN – So when you invest in one of my FUTURIZE THE EVEREST WAY Keynotes or transformation processes –  you are invited to contact me personally for years after – in case you need renewed fuel – to pursue your objectives
A projection of a desired future - mobilizes action today
Pioneering leaders and mobilizing organizational missions inspire faith that ignites untapped potential in those who share the urge to strive for something beyond what already exists. 
FUTURIZE - INNOVATE - HUMANIZE - THE EVEREST WAY
For companies expanding in accordance with an existential mission, future strategies are easy to adapt to the rapidly changing trends we are bombarded with 24/7.
Mission INNOVATE strategies - not the other way round
Everest made me realize we can program the hard drive that is the brain. 
Today, neuro research substantiate that we can ignite synaptic innovation by mentally focusing on novel scenarios.
If I could – so can you! 
FUTURIZE THE EVEREST WAY – LET'S INNOVATE OURSELVES AND I4.0 – AND HAVE FUN!
Over more than 25 years, various studies have repeatedly and again – revealed that max. 20 % of leaders and managers engages and motivates the workforce so they feel they are using their resources.
Extensive research among more than 35,000 executives and interviews with 250 top executives uncovers that:
77% of managers believe they are good at engaging their employees
88% of employees say their leaders are bad at engaging them
35% of employees are willing to waive a salary increase in order to have their manager dismissed.
Despite the fact that 46 billion dollars are spent on leadership development annually.
Google – and see the huge data that documents – what's needed for an employee to be motivated. What a good leader is. What creates long-term success for companies. There is no mystery – so even more puzzling is – that in 20 years – we have not improved at innovating leaders and management – despite massive investment in executive education.
67% of more than 1,200 CEO's in a global survey express – "They do not think they have the competences to stay competitive" in the next 5 years. In order to solve this management human crisis – caused by existential fear of not being able to adapt and master the I4.0 unknown – we must put the individual at the center for innovation.
We need to innovate leadership – HUMAN INNOVATION – so the people who want to lead – becomes equipped with the tools to innovate themselves and the employees that is the organization – so they become pioneers, risk-minded and passionate about leading people into the future.
YOUR RETURN OF INVESTMENT IS MY 1 CONCERN
THE EVEREST WAY is one of the world's most efficient change methods. THE EVEREST WAY is for anyone who wants MORE. Or is forced to adapt by contemporary upheavals. THE EVEREST WAY gives you a project and process model, as well as mental strategies that have been tested on extreme and varied goals. No theory – HANDS-ON results. Clear focus – the will to suffer and endurance – are just some of the messages that give insights the audience never forget.
THE EVEREST WAY creates extraordinary measurable results. In individual people and throughout – Global companies. THE EVEREST WAY gives responsibility for the future to the people who will live with the consequences. And it revitalizes – and installs collaboration – also across cultures and borders.
NEURO LEADERS SHIP is targeted to the entire organization from bottom to top management and boards. The greater the innovative capacity the individual develops – the more we can invent. When a human is expanding the brain's capacity, it can create new growth without additional costs. When every individual in entire organizations – expands their brain capacity, that really transforms the prospects!
NEUROLEADERSHIP is also crucial to HUMANIZE when WE FUTURIZE. That we all focus on the Greater Good for HUMANKIND in the 4 Industriel Revolution.
This presentation provides mental tools that ensure expansion in and of the individual in any market and Trend. Understand why the brain "helps us" – when we have a clear focus projected into the Future. NEURO LEADERSHIP is an ingenious proposition for launching innovative initiatives. As well as transform outward disruptions to future success.
Futurize yourself and your organisation. Riskwillingness is the prerequisite for innovation & futurization. Are you & your business – committed to improving the state of the world?
DECENCY LEADERSHIP is for everyone who dares, YOU who are creators of a common future for the Greater Good of Humanity. To ALL – striving for a future worth living. TO LEADERS, who really WILL look into the future. Maybe naive ??? But there is growing focus and demand for social responsibility, fair trade, sustainability in the utmost sense. We navigate in a matrix shift – from hyper consumerism to – I claim and the blue eminence in Davos – towards decency in our approach to shaping business and society. So, even though DECENCY LEADERSHIP perhaps initially sounds naive and long-term – it's the recipe – that we will survive in the future. Funny, it's also DECENCY – most employees are looking for in a leader …..
HUMANIZE WHEN WE FUTURIZE. We live in a technological stampeed – to utilize the 4 Industriel Revolution to the advantage of HUMANS, we must strengthen the individual to choose not to lose.
HUMAN INNOVATION – LIKE NEVER BEFORE is for whole organizations, teams, any group of people who strive beyond STATUS QUO. This KEYNOTE is both a mental recipe for inventing towards the future we dream about. And the recipe for how we adapt to the rapidly changing era – without existential fear of what to expect.
This presentation is aimed at mobilizing and supporting organizational transformation processes where ALL participation is a prerequisite for success.
Requested WORLDWide as this KEYNOTE mobilizes renewed hope, self-responsibility and continuous fighting spirit.
Futurize yourself and your organisation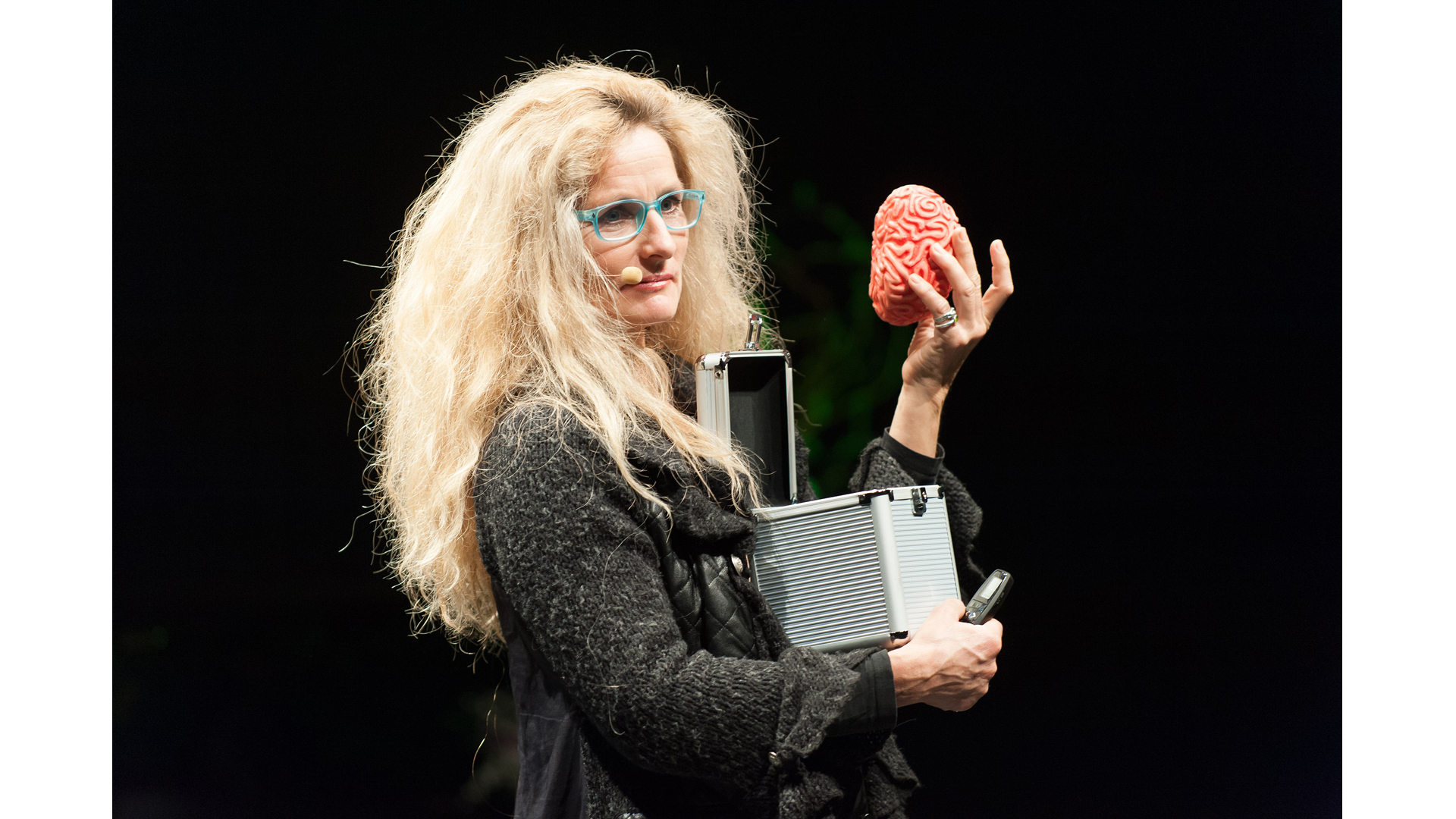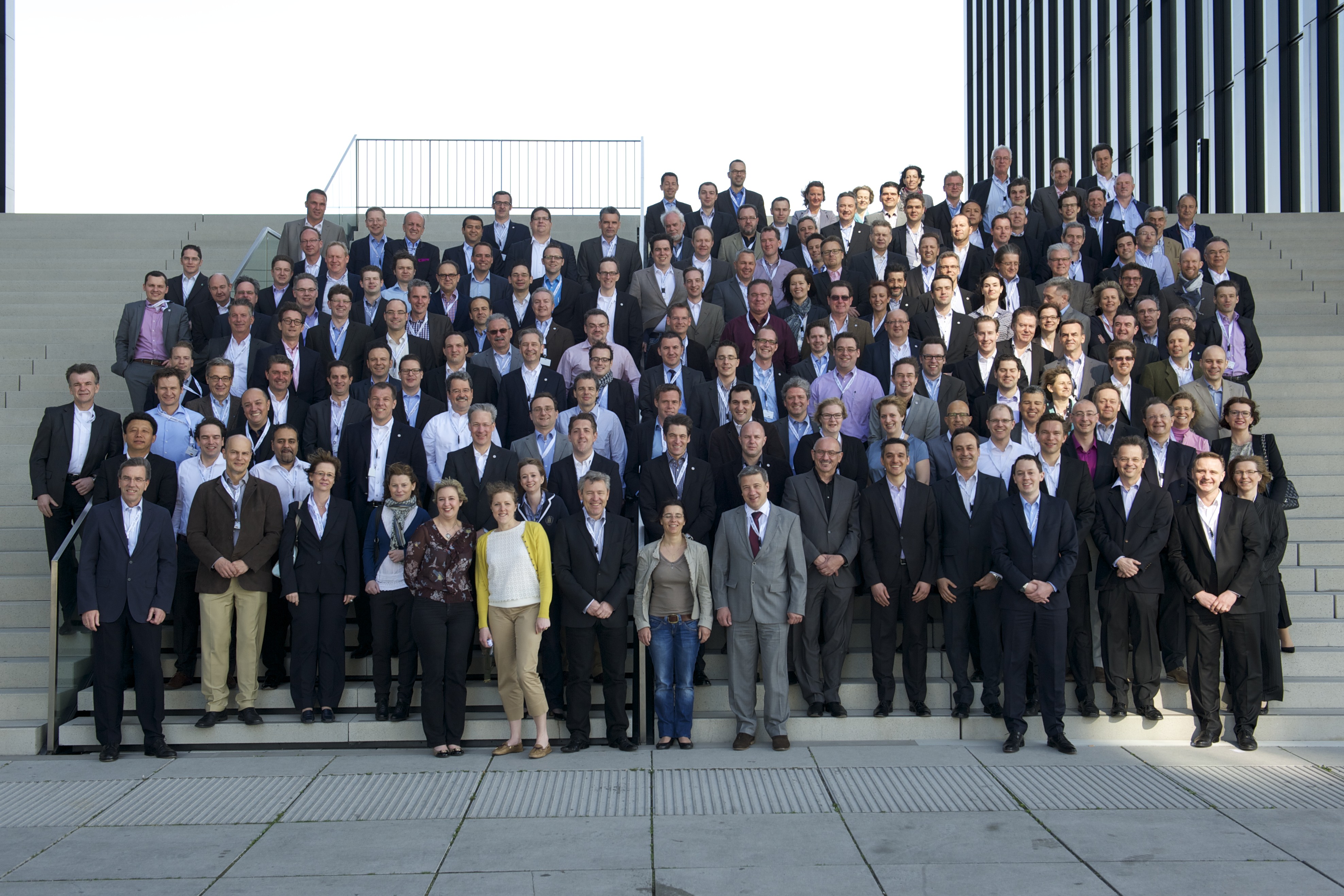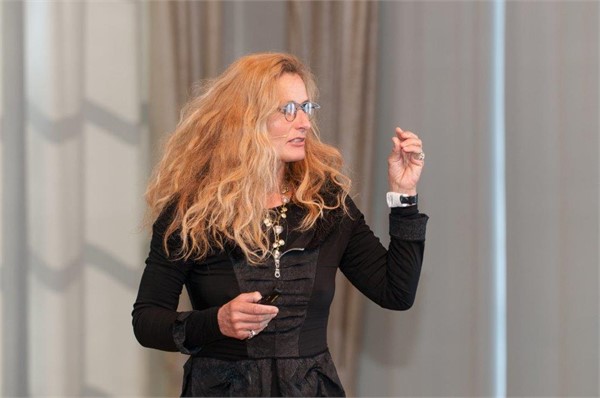 YOUR return of investment:
THE EVEREST WAY - 1 of the World's Most Innovative TRANSFORMATION methods
ALL PARTICIPANTS GAIN INSIGHT IN THE EVEREST PROJECT & PROCESS MODEL
FUTURIZE THE EVEREST WAY MOBILIZE THE MIND TO BE ABLE TO PURSUE GOALS FOR DECADES
Committing to a mission is the most transformative step you take to mobilize YOURSELF & THE PEOPLE YOU WANT TO LEAD today
WHY THE EVEREST WAY WORKS:
1: Focus on something out-of-the-ordinary has immediate effects on the brain. A future goal that gives meaning to existence – will immediately increase levels of neurotransmitters. Because you expose the brain for novel stimulus.
2: These immediate effects are transient, they mobilize you right after. What you have to do – is – develop a simple mantra you can repeat – to discipline the long-lasting effects. Continued mental focus actually changes the brain's anatomy, physiology and function.
3: Through disciplined focus – you expand who you are and what you can do. Through clear focus – you innovate yourself, transform how you take action. And you must implement the expanded mental potential into action towards your goals to accomplish tangible results over tim
4: If you lead others. Invite them to collaborate with you to innovate a future compelling mission. 
THE EVEREST WAY - WORKS! Of course, you must choose to take responsibility for implementing.
Think – repeat – act – Again and again and agaiN – Will get you to the top of your field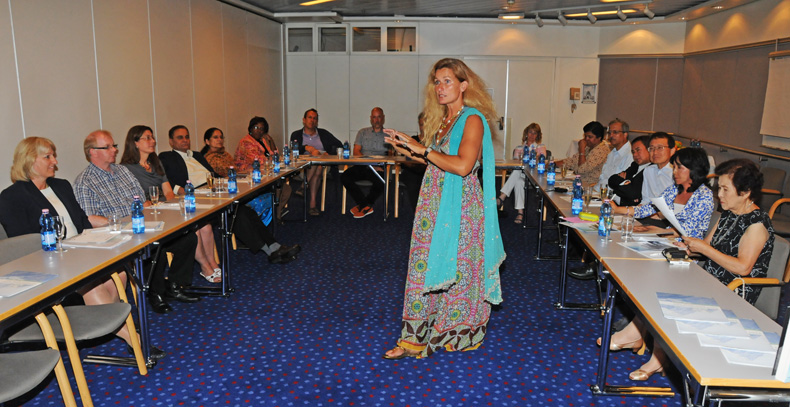 Book - THE EVEREST WAY - SIMPLE SOLUTIONs TO COMPLEX CHALLENGES
GREAT LEADERS DO NOT FOCUS ON INCREASED TURNOVER - THEY INSPIRE THROUGH WORTH WHILE MISSIONS

OUTSTANDING LEADERS IGNITE COLLABORATION THROUGH A COMPELLING VISION FOR THE FUTURE

TRANSFORMING LEADERS MOBILIZE INDIVIUALS - BY INVITING THEM TO CONTRIBUTE TO A MISSION

WE CAN INNOVATE A DESIRABLE FUTURE - ONE BRAIN AT THE TIME - WE MUST INNOVATE OUR BELIEFS IN WHAT IS POSSIBLE
THEN WE MUST RISK - VENTURING INTO THE UNKNOWN - TO ACHIEVE WHATS NEVER BEEN ACCOMPLISHED BEFORE
Copyright© 2018 LENE GAMMELGAARD – HUMAN INNOVATION