STATUS QUO– the majority of employees worldwide fail to develop their full potential and do not contribute optimally
The 4 Industrial Revolution forces ALL to transform. If I4.0 is to benefit humanity – we MUST invest at least as much capital in human development processes – as in technology.
If we in our high-tech era succeed in innovating leadership – that mobilize people's potential – we can expand innovation – FREE OF CHARGE.
Transformations are mobilized through innovating mission with meaningful purposes. Expansive transformation processes are chaotic and without guarantees and require leaders who have insight into the human psyche. Idealistic missions – involving those who have to deliver the working hours – mobilizes people's motivation to invest in performing in alignment with the company mission. CORE PURPOSE makes it possible to pursue – what we strive for in the future. In spite of – that fundamental adaptations takes longer than we want to acknowledge – when we venture into the unknown with no guarantees of success.
WE MUST INNOVATE LEADERSHIP – WHO MOBILIZE EMPLOYEES TO CO-CREATE SUSTAINABLE BUSINESS IN THE 4th INDUSTRIAL REVOLUTION
Leadership is responsible for severely low worldwide employee engagement. Gallup has monitored performance in organizations and measured the engagement of 27 million employees and more than 2.5 million work units over the past two decades. Managers are the reason for at least 70% of the low employee engagement scores across business units, Gallup estimates.
Harvard Business Review studies find that particularly senior executives display an unwillingness to think rigorously about innovating their world perspectives and their ideas of how organizations are managed and transformed. Which poses an inbuilt risk for hampering employee resource development and commitment to utilize the infinite, risk demanding opportunities of the 4th Industrial Revolution.
Startling, over the past 12 years, these low numbers have barely budged, consequently the vast majority of employees worldwide are failing to develop skills and contribute through work – due to unsuficient leadership.
ALL findings underline that human innovation must be in focus NOW – to benefit from the sustainability innovation potential of I4.0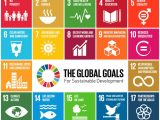 FUTURIZE THE EVEREST WAY – Individuals who wants to lead into the future must create a self-governing organization through a mobilizing mission. Our complex reality requires that we renew and transform leadership to expand employees capabilities to innovate ground-breaking results in I4.0. Why not use the hard facts of Neuroscience to advance leadership innovation? NEUROLEADERSHIP disciplines the mental strategies that mobilize leaders, organizations and individuals to be co-creators for the future.
NEUROLEADERSHIP affects deep-rooted habits that tends to disrupt the genuine transformation we are all confronted with in I4.0. Mental re-programming through NEUROLEADERSHIP supports long lasting behaviour change. THE LEADERS who develops companies that lead into the future – must acquire cutting-edge research-based mental tools to advance leadership effectively.
MISSION MOBILIZED Human Innovation begins with unorthodox – innovative reflections about the company raison d'etre. Thoughts that identify THE core purpose. Then develop your company Mission. The wise leader who innovate dedicated employees – who led for the Future in I4.0 – acquire understanding of neuroscience as a basic insight in how peoples minds work. Because NEUROLEADERSHIP – relates to leading change at any scale in any market.
NEUROLEADERSHIP is simple focus on a compelling mission as well as adhering to the company core ideology until you have realized the bold stretched goals – THE ENVISIONED FUTURE that has never been accomplished before.
We can INNOVATE the future – one brain at THE time!
HOW CAN we program our brain to INNOVATE?
NeuroProgramming – innovate humans through mental techniques that sustains your long-term goals
Do you know that we can program our brains so it will be easier to achieve what we aim for in the future? NeuroLeadership is infinitely multiplicable and costs nothing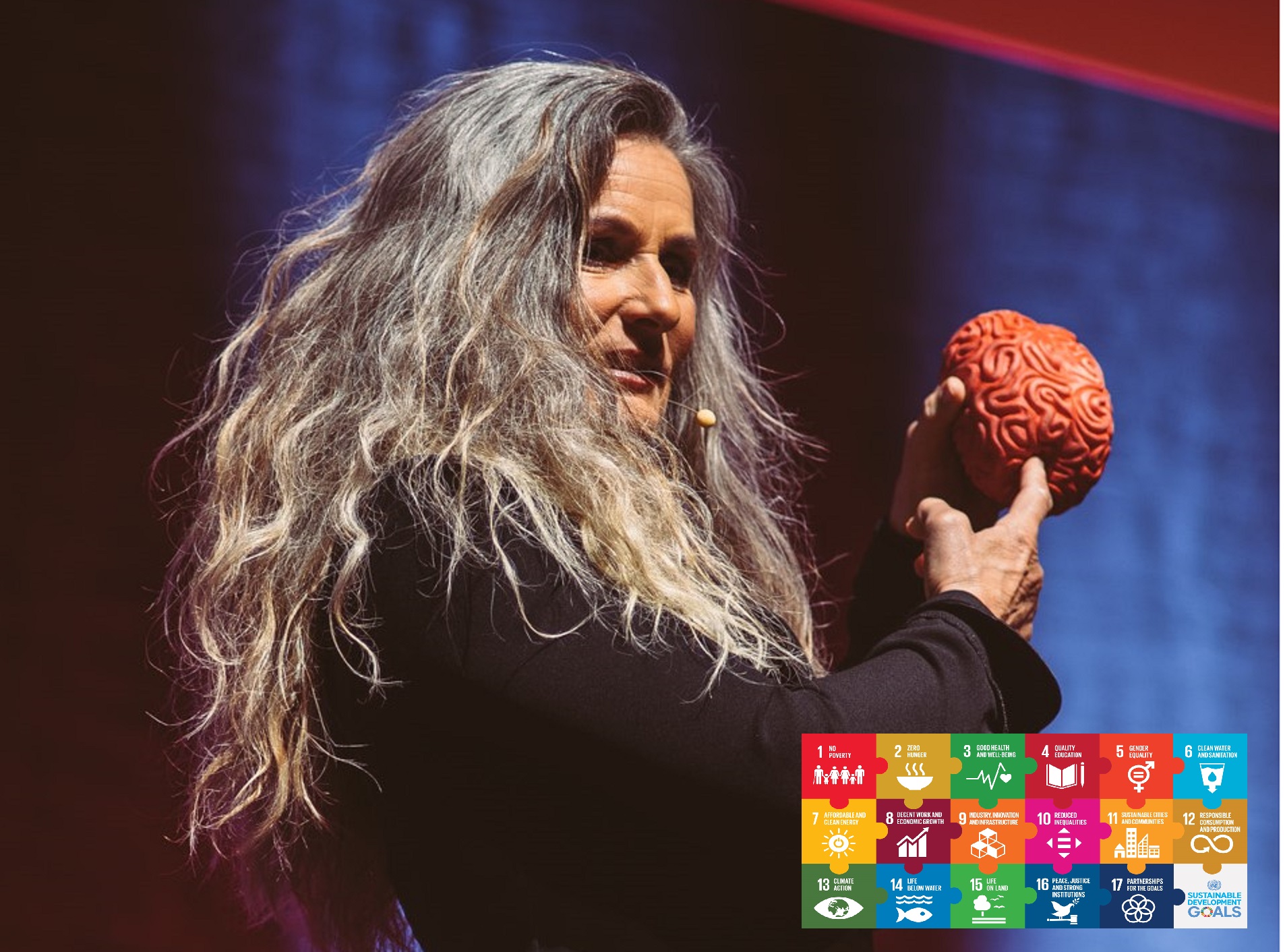 your return of investment is my 1 concern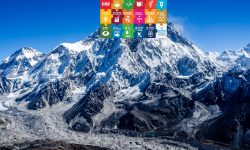 THE EVEREST WAY is one of the world's most efficient change methods. THE EVEREST WAY is for anyone who wants MORE. Or is forced to adapt by contemporary upheavals. THE EVEREST WAY gives you a project and process model, as well as mental strategies that have been tested on extreme and varied goals. No theory – HANDS-ON results. Clear focus – the will to suffer and endurance – are just some of the messages that give insights the audience never forget.
THE EVEREST WAY mobilize measurable results. In individuals and throughout – Global companies. THE EVEREST WAY gives responsibility for the future to the people who will live with the consequences. FUTURIZE THE EVEREST WAY revitalizes – and mobilize co-innovation and collaboration – also across cultures and borders.
NEURO LEADERS SHIP is for the entire organization from bottom to top management and boards. The greater the innovative capacity the individual develops – the more we can invent. When a human is expanding the brain's capacity, it can create new growth without additional costs. When every individual in entire organizations – expands their brain capacity, that really transforms the prospects!
NEUROLEADERSHIP is also crucial to HUMANIZE when WE FUTURIZE. That we focus on the Greater Good for HUMANKIND in the 4 Industriel Revolution.
This presentation provides mental tools that ensure AGILE INNOVATION – flexible adaptation in and of the individual in any market and Trend. Understanding of how the brain "helps us" – when we have a clear focus projected into the Future. NEURO LEADERSHIP sustains agile innovation.
Futurize yourself and your organisation. Riskwillingness is the prerequisite for innovation. Are you & your business - committed to EXPANSION THROUGH SUSTAINABLE INNOVATION IN I4.0?
DECENCY LEADERSHIP is for everyone who DARES, YOU who are creators of a future for the Greater Good of Humankind. To ALL – striving for a future worth living. TO LEADERS, who really WILL lead into the future. There is growing focus and demand for social responsibility, fair trade, sustainability in the utmost sense. 
We MUST navigate a matrix shift – towards decency in our approach to shaping business and societies. So, even though DECENCY LEADERSHIP perhaps initially sounds naive and long-term – it's the recipe – that we will survive in the future. It's also DECENCY – most employees are looking for in a leader in the long run…..
HUMANIZE WHEN WE FUTURIZE. We live in a technological stampeed. Where we tend to ovrlook that humans are in control of what, why and with what purpose. To utilize the 4 Industriel Revolution to the advantage of HUMANS, we must strengthen the individual to choose and not lose.
HUMAN INNOVATION – is for whole organizations, teams, any group of people who strive beyond STATUS QUO. This KEYNOTE is both a mental method for inventing the future we want to live in. And the recipe for how we adapt to the rapidly changing era – without existential fear of what to expect. HUMAN AGILE INNOVATION.
This presentation mobilize and support organizational transformation processes where commitment and participation from ALL is the prerequisite for success. Requested around the Globe as this BUSINESS TALK mobilizes renewed hope, self-responsibility and continuous fighting spirit.
Your return of investment:
One of the most important research FOUNDED development & BEHAVIOUR CHANGE insights in our decade is NEUROLEADERSHIP.
Mental Programming is simplE:
NEURO LEADERSHIP -
Innovate a compelling mission. A future projection that lends meaning to all in the organization. Discover a collective future mission. YOU MUST KNOW WHAT YOU WANT - PEOPLE ARE MOBILIZED THROUGH BOLD STRETCHED COMPELLING MISSIONS FOR AN ENVISIONED FUTURE
NEURO PROGRAMMING – Articulate THE MISSION – Human Innovation starts with innovative thoughts.  YOU SHOULD INNOVATE A SIMPLE SLOGAN – YOU CAN REPEAT OVER AND OVER AGAIN – WHENEVER YOUR HABITUAL WAY OF THINKING AND ACTING THREATENS TO DISRUPT YOUR NOVEL OBJECTIVES. 
FOCUS on your MISSION – Repeat your MISSION STATEMENT. Program your brain and your organization for long term expansion. Objectives that are repeated – stimulate the formation of new brain synapses that strengthens capacities to expand in novel directions. Now fanged focus weakens the habitual behaviour patterns. Overrule mental habits – that sustains Status Quo. RE-Program by repeating the mission statement slogan.
MISSION INNOVATION TEST: ALL INVOLVED MUST BE ABLE TO COMMUNICATE THE COMPANY MISSION IN LESS THAN 5 MINUTES AND IGNITE A REACTION THAT SIGNIFIES AMAZEMENT AND INTEREST – IF NOT THE MINDS OF THE INDIVIDUALS YOU NEED TO CREATE THE RESULTS ARE NOT MOBILIZED
YOU SHOULD FOLLOW THROUGH ON YOUR OBJECTIVES BY DISCIPLINING NEW THINKING AND ACTIONS. THE CORE PURPOSE MUST BE A RAISON D'ETRE. THAT DETERMINES ACTIONS  – MOBILIZES ALTERING GOALS AND STRATEGIES. THE CORE IDEOLOGY MUST SUSTAIN THE MISSION AT ALL TIMES . 
YOU MUST TAKE BREAKS – THe brain works through fire (new actions) and rewire (pause).THE BRAIN WORKS OPTIMAL THROUGH ALTERATION BETWEEN FIRE & REWIRE. GROUNDBREAKING TRANSFORMATIONS AS WHAT ARE FORCED BY I4.0 WILL STRETCH HUMANS ENDURANCE TO THE UTMOST. ANY EXTRAORDINARY GOAL ACHIEVEMENT IS AN UP AND DOWN ENDURANCE EXPEDITION – WHERE A TOUGH MENTAL PREPARATION AND WILLINGNESS TO ADAPT TO CONTINUE – WILL BE AN ASSET. WILL POWER AND PERSEVEREANCE CAN BE DISCIPLINED 
YOU MUST KEEP GOING AND DO WHATEVER IT TAKES – AGAIN AND AGAIN AND AGAIN. REPETITIVE COMMITMENT – WILL BE NEEDED AS ALL MISSIONS ENCOUNTER ENDLESS SETBACKS AND DERAILING OBSTRUCTIONS – FROM CHANGING MARKET CONDITIONS TO OLD HABITS THAT DIE HARD – IN THE PEOPLE YOU NEED TO INNOVATE RESULTS. AS WELL AS IN YOURSELF.. 
Just do it AND Keep doing it - till it works!
Book - NEUROLEADERSHIP - MENTAL PROGRAMMING FOR I4.0
GREAT LEADERS DO NOT FOCUS ON INCREASED TURNOVER - THEY INSPIRE THROUGH WORTH WHILE MISSIONS

OUTSTANDING LEADERS IGNITE COLLABORATION THROUGH A COMPELLING VISION FOR THE FUTURE

TRANSFORMING LEADERS MOBILIZE INDIVIDUALS - BY INVITING THEM TO CONTRIBUTE TO A MISSION

WE CAN INNOVATE A DESIRABLE FUTURE - ONE BRAIN AT THE TIME - WE MUST INNOVATE OUR BELIEFS IN WHAT IS POSSIBLE
THEN WE MUST RISK - VENTURING INTO THE UNKNOWN - TO ACHIEVE WHATS NEVER BEEN ACCOMPLISHED BEFORE
Copyright© 2019 LENE GAMMELGAARD – HUMAN INNOVATION