Sustainability as THE corporate strategy
THE EVEREST WAY gives you a simple method to use SDG to innovate results
THE EVEREST WAY is a technique to accelerate profit with purpose
THE EVEREST WAY anchor your SDG mission with employees

Lene Gammelgaard is awarded - The most innovative Scandinavian corporate strategy consultant

Lene Gammelgaard receives the Award for Excellence in Sustainable Corporate Strategy Solutions
The SDG's as the GPS for innovating the 4th Industrial Revolution offers a unifying focusing of the efforts of individuals, policy leaders and strategists of international, national and sub-national governments and organizations with technology pioneers, business leaders, academic experts from leading universities, and civil society representatives to benefit from emerging innovations, implement the resulting transformations and test  and accelerate the benefits of technologies and human innovation whilst minimizing their potential disruptive impacts.
The SDG's multi-stakeholder missions provides policy leaders and influencers with the unique opportunity to anticipate and shape the trajectory of emerging global trends.
Energy transition and the global economy
The global economy has suffered a significant slowdown amid prolonged trade disputes and wide-ranging policy uncertainties. While a slight uptick in economic activity is forecast for 2020, the World Economic Situation and Prospects 2020 warns that economic risks remain strongly tilted to the downside, aggravated by deepening political polarization and increasing scepticism over the benefits of multilateralism. These risks could inflict severe and long-lasting damage on development prospects. They also threaten to encourage a further rise in inward-looking policies, at a point when global cooperation is paramount.
Lene is one of the TOP 10 Motivational Business Speakers in the world
Mathias Wallhausen SFO /Member of the Board SCHMOLZ + BICKENBACH GRUPPE Swiss Steel
As an influential thought leader, with more than 23 years experience in mobilizing agile innovation, Lene Gammelgaard draws on firsthand experiences to provide insights and techniques to use neuro-leadership to discipline a competitive advantage, with focus on the customer while leading a business with a strong sustainability agenda.
FUTURIZE THE EVEREST WAY Keynotes, motivational speaks,  business lectures and executive programs – provides mental methods for innovating, expanding and implementing the business opportunities of the future with focus on the 17 world goals.
THE EVEREST WAY is a simple mental method to utilize your brain to achieve what you aim for. Discipline the coping capacities necessary to achieve results. A technique you can specifically apply – when reality disrupts your efforts.
THE FUTURIZE THE EVEREST WAY method ensures – that your company is among the 20-30 % – who successfully complete the radical transformations required to generate sustainable bottom line results.
THE EVEREST WAY is a simple 3 step technique to develop the skills required to innovate results in an increasingly competitive world. The steps needed to transform idealistic ideas into business results.
THE EVEREST WAY is a simple mental method to continously reboot motivation towards result achievement. It sustains you throughout life.
THE EVEREST WAY gives tested strategies on how to bounce back with resilience from daily setbacks, discouragement and professional crises.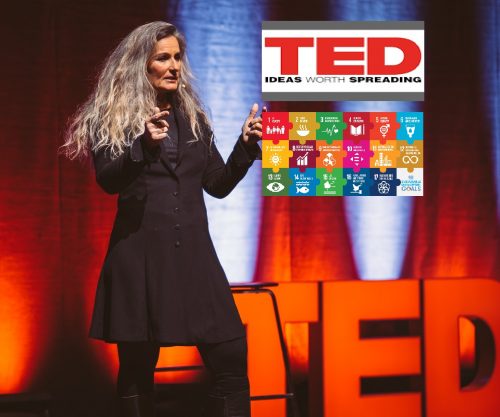 We have a uniqe unifying global mission that already dictates the business opportunities for the future 
FUTURIZE THE EVEREST WAY – TO ACHIEVE WHAT HAS NEVER BEEN ACCOMPLISHED BEFORE
The SDG's as the GPS for innovating the 4th Industrial Revolution offers a unifying focusing of the efforts of individuals, policy leaders and strategists of international, national and sub-national governments and organizations with technology pioneers, business leaders, academic experts from leading universities, and civil society representatives to benefit from emerging innovations, implement the resulting transformations and test and accelerate the benefits of technologies and human innovation whilst minimizing their potential disruptive impacts.
The SDG's multi-stakeholder missions provides policy leaders and influencers with the unique opportunity to anticipate and shape the trajectory of emerging global trends.
The competitiveness landscape of 2019 is challenging.
THE GLOBAL SUSTAINABILITY GOALS PROVIDE ALL OF US A UNIQUE POSSIBILITY TO INNOVATE BUSINESS MISSIONS TO ENABLE THAT YOUR  COMPANY SURVIVES AND GENERATE RESULTS IN I4.0.
The world is at a social, environmental and economic tipping point. Subdued growth, rising inequalities and accelerating climate change provide the context for a backlash against capitalism, globalization, technology, and elites. There is gridlock in the international governance systems and escalating trade and geopolitical tensions are fuelling uncertainty.
SDG's sustainability development goals are fundamentally influencing the business world.
The SDG megatrend offer companies numerous possibilities to transform and position themselves. Through innovations for sustainable development – SDG strategy alignment is significant for surviving as a business.
Sustainability as an innovation matrix for products, processes and services can generate a unique competitive advantage by meeting the expectations of conscious consumers, investors and employees. 
The world's countries will demand sustainable solutions in the coming decades. 
To secure future business eligibility:
Innovate a mission, product or service that sets you apart from more conservative competitors. Niche development of EVERYTHING

–

 that can contribute to the 17 World Goals 

–

increases the likelihood of export potential.

 Which can be crucial for your companies surviving odds in the global competition.
HUMAN  NNOVATION – Innovate the concept of what work is. Missions with meaning improve employer attractiveness, recruitment, talent development, and retention.
Innovate management skills to enable us to unleash more potential in the employees, who want to create the future. 
Sustained economic growth remains the surest route out of poverty and is a core driver of human development. For the past decade, growth has been subdued and remains below potential in most developing countries.
Focus must be on innovating unprecendented opportunities with a SDG business strategy.  
According to the Business and Sustainable Development Commission, the SDGs opens up some USD 12 trillion of market opportunities.
FUTURIZE THE EVEREST WAY creates targeted governance in an increasingly complex world.
FUTURIZE THE EVEREST WAY mobilizes agile, engaged and self-driven employees – at all levels – with a high degree of robust realism. 
We must invest to innovate the human resources required to actually achieve planned transformations. 
FUTURIZE THE EVEREST WAY  develops innovative management skills, missions, organization cultures and employees that drive sustainability growth in the 4th Industrial Revolution.
The World Economic Forum's 50th Annual Meeting 21-24 January in Davos, Switzerland. The theme is – Stakeholders for a Cohesive and Sustainable World
Generating value in a company through sustainable development might highten the probability that the company survive in the global competition and exist in 10 years time.
Our mission with DECENCY LEADERSHIP and HUMAN INNOVATION is to discover and commercialize management development processes – to mobilize future employees and secure the company's foundation for existence.
Prove what's humanly possible with:
A compelling mission
Determination and the will to suffer
Focus on results beyond talk
MISSION TEST: 
ALL INVOLVED MUST BE ABLE TO COMMUNICATE THE COMPANY MISSION IN LESS THAN 2 MINUTES AND IGNITE  AMAZEMENT AND ENGAGEMENT – IF NOT – THE RESOURCES  OF THE INDIVIDUALS YOUR ORGANIZATION NEED TO PURSUE THE RESULTS ARE NOT MOBILIZED
Lene Gammelgaard Kickstarts CO2 Neutral 2050 in the Swiss Energy Sector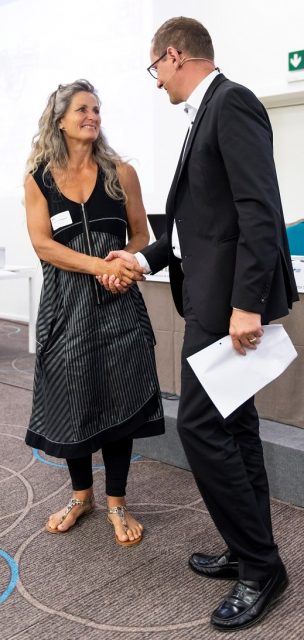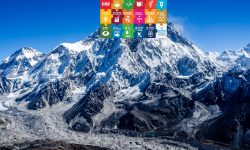 THE EVEREST WAY is one of the world's most efficient change methods. THE EVEREST WAY is for anyone who wants MORE. Or is forced to adapt by contemporary upheavals. 
THE EVEREST WAY gives you a project and process model, as well as mental strategies that have been tested on extreme and varied goals. No theory – HANDS-ON results. Clear focus – the will to suffer and endurance – are just some of the messages that give insights the audience never forget.
THE EVEREST WAY mobilize measurable results. In individuals and throughout – Global companies. 
FUTURIZE THE EVEREST WAY revitalizes – and mobilize co-innovation and collaboration – also across cultures and borders.
NEURO LEADERSHIP is for the entire organization from bottom to top management and board members. The greater innovative capacity the individual develops – the more we can invent. When we expand the brain's capacity, we can create new growth without additional costs. When every individual in entire organizations – expands their brain capacity, that really transforms the prospects!
NEUROLEADERSHIP is also crucial to HUMANIZE when WE FUTURIZE. That we focus on the Greater Good for HUMANKIND in the 4 Industriel Revolution.
This presentation provides mental tools that ensure AGILE INNOVATION – flexible adaptation in and of the individual in any market and trend. Understanding of how the brain "helps us" – when we have a clear focus projected into the Future. NEURO LEADERSHIP sustains agile innovation.
Futurize yourself and your organisation.

Riskwillingness is the prerequisite for innovation.

Are you & your business - committed to INNOVATE SUSTAINABLE BUTTOMLINE RESULTS IN I4.0?
DECENCY LEADERSHIP is for everyone who DARES, YOU who are creators of a future for the Greater Good of Humankind. To ALL – striving for a future worth working. TO LEADERS, who truly lead into the future. There is growing focus and demand for social responsibility, fair trade, sustainability in the utmost sense.
We MUST navigate a matrix shift – towards decency in our approach to shaping business results. So, even though DECENCY LEADERSHIP perhaps initially sounds naive and long-term – it's the recipe – for sustainable income.
It's also DECENCY – most employees are looking for in a leader in the long run…..
HUMANIZE WHEN WE FUTURIZE. We live in a technological stampeed. Where we tend to overlook that humans are in control of – what, why and with what purpose we invest. To utilize the 4 Industriel Revolution to the advantage of HUMANS, we must strengthen the individual to choose – not to loose.
HUMAN INNOVATION – is for whole organizations, teams, any group of people, who strive beyond STATUS QUO.
This KEYNOTE is both a mental method for inventing the future we want to live in. And the recipe for how we adapt to the rapidly changing era – without existential fear of what to expect. HUMAN AGILE INNOVATION.
This presentation mobilize and support organizational transformation processes, where commitment and participation from ALL is the prerequisite for success. Requested around the Globe as this BUSINESS TALK mobilizes renewed hope, self-responsibility and continuous fighting spirit.
THE BRAIN IS OUR GPS TO THE FUTURE WE STRIVE FOR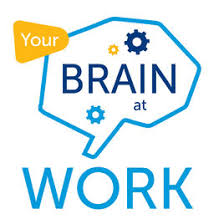 What if I told you there was something that you and your coworkers can do right now that would have an immediate, positive impact on your business prospects – including the overall collaborating culture in your organization?
And what if I told you that IT innovates on an individual level
And what if I told you that anyone can do IT and IT costs nothing
And what if I told you that I have personally tested IT in the most extreme environments
And what if I told you IT worked – and that I have transferred IT to achieve other Goals – and IT works
Would you implement IT?
I am talking about the powerful effects of disciplining the brain.
I want to share my story about how I came to my experiencebased understanding of neuroleadership. I invented an experiment with myself in which I discovered the science underlying the most transformative step that you can take for your progress – today.
Neuroprogramming has immediate & long-lasting benefits for the rest of your life.
When I said YES and committed to want to climb Mount Everest in 1996 – something unprecedented happened in my brain. I can only describe IT as a quantum-leap explosion. 
I experienced the neuro-transforming effects of wanting something – enough.
When I said "YES" to Scott Fischer's question – Do you want to climb Mount Everest with me? – the first thing I thought was: "I can not!" and I was exposed to my deepest anxieties of not being capable…. 
And then there was a quantum leap explosion in my mind – I was mobilized – I became INNOVATED. I was simply mobilized to innovate EVERYTHING – to make THE COMPELLING VISION of scaling MOUNT EVEREST come true. Starting with that I had to fool myself into believing – I would be able to accomplish something, I did not have evidence for I could. Nothing could stop me from reaching the top of the world's highest mountain.
I turned myself into a human gunniea pig – experimented with my brain and invented THE EVEREST WAY it in a completely inadvertent way.
I encountered a simple process with the potential to change lives. What was mobilized in me – has been a groundbreaking and sustained enrichment. Therefore, I have dedicated my life to researching and developing HUMAN INNOVATION.
Today Neuroscience uncovers more and more about the most complex structure known to humankind. Our Brain. 
Neuroresearch supports that taking charge over our own brains has the potential to transform what lies ahead. 
INNOVATE SUSTAINABILE BUSINESS MISSIONS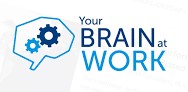 to achieve results that has never been accomplished before
HUMAN INNOVATION  The prospects of I4.0 are that more will implement robots and AI-Artificial Intelligence – leading to a reduction in jobs that require repetitive tasks. 
Instead, organisations will need more human creativity and employee engagement to innovate whatever it takes to utilize market opportunities, that comply with the Global Goals as the 4th Industrial Revolution unfolds its reality. 
Humanity is still in control of what we invent, why and with which purpose. 
LET'S co-innovate I4.0 for the greater good of humanity. 
SDG IS THE DETERMINING MATRIX
How do we challenge stiffling habits – expand agile human innovation, innovate leadership capabilities and dispel the inappropriate consequences of materialism's repeated patterns – in an effort to innovate a paradigm shift – towards DECENCY LEADERSHIP & HUMAN INNOVATION. 
HUMAN INNOVATION & DECENCY LEADERSHIP are simple solutions to the complex challenges to innovate business success through a Global Sustainability Goals strategy.
We must ensure that the fourth industrial revolution unfolds with humanity at its core. Because Global Stability based on human innovation – is the only strategy for long-term business success. 
Commit to improve the state of the world through innovating your mission for expansion in I4.0 in compliance with the 17 Global Goals.
Innovate individually, locally – transform globally.
IMPROVE RESULTS THROUGH SUSTAINABLE DEVELOPMENT
What about a mental GPS – a technique for expert guidance?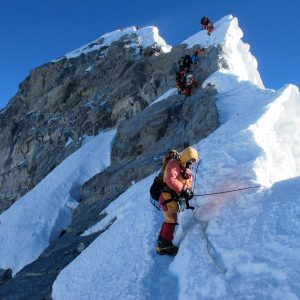 HERE'S THE EVEREST WAY MADE SIMPLE….
MISSION INNOVATION

AGILE WILL TO ENDURE

RESULT ACHIEVEMENT
Results doesn't just happen because we organize professional conferences and talk about what we aim to achieve.
Accomplishments takes strategic and consistent investment of actions. 
Innovation of a corporate mission and culture to enduring result achievement requires a transformed kind of leadership.
Is the existing culture at your company at respect awakening conscious investment from the top – down? 
Or at worst an unintentional consequence of unclear missions and insufficient leadership?
WHAT IS your companies core sustainability mission?
With THE EVEREST WAY Method Your will be able to:
Innovate sustainability business missions, plan and execute result achievement with your co-workers.
Mobilize innovative thought processes and products and transform initatives into buttom line results.
Effectively engage yourself and others to accelerate business missions until you have achieved what you set out to accomplish – without buring out.
Lene invented a mobilization process – which we have implemented throughout our way of operating VERO MODA's sales.
We have an outrageous ambition for our Brand. We developed a mission in the process we had with Lene leading up to the event.
VERO MODA still use THE EVEREST WAY on a daily basis – more than one year after.
If you are ever thinking of MOBILIZING the organization's full potential to achieve what has never been achieved before – do not hesitate to contact Lene.
Peter Dahl, Sales Director, VERO MODA, BEST SELLER GROUP
MOST PEOPLE WANT TO COMMIT TO A MISSION WITH MEANING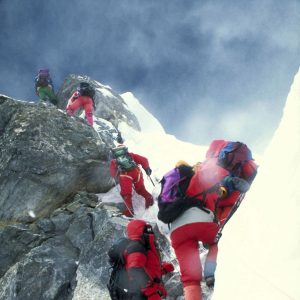 A SELECTION OF COMPANIES that have benefited from THE EVEREST WAY - 1 OF THE WORLD'S MOST EFFECTIVE TRANSFORMATION METHODS
A.T. Kearney, ABB A/S,ABB Robotics GmbH, Aeon Consulting Group Switzerland, Allianz GmbH, Alliance Politikerin Forum, AMKA, B&O Chicago, BBE Retail Experts, BHB Marketing GmbH, Bilfinger Berger GmbH, BMW, Boston Consulting Group, Capvis, Capvis Zürich, Celgene Bio, Colombus IT, COOP, Comlux Aviation Spain, Continental, Daimler Chrysler, Danica, Dafolo, Danish Business Counsil Dubai, Dansk Supermarked, Den Danske Bank, Deutsche Bank, Deutsche Bank, Incentive Reisen "Club der Besten" Kuusamo, Ekstra Bladet, Finland, Deutsche Bundes Bahn, Deutsche Gesellschaft für Qualität, Deutsche Telecom, DHL Solutions GmbH, DFDS, DTU-Technical University, DZ Bank AG, Ecco Shoes, EFQM Forum Berlin, Egmont Koncern, Elli Lilly GmbH, Frederikssund Kommunale Ledere, Environmental Ministry Denmark, General Electric, Grundfos, Hamlet Private Hospital, Hilti Lichtenstein, HUNKEMÖLLER, IBM, IDA, Janssen-Cilag, Lego, Maersk, McKinsey Women's Workshop Sweden, Mekom Schweiz, Merck Aussendienst Berlin, Ministry of Education, Mobil Oil, MT Højgaard A/S, MÜNSTER ÜNIVERSITÄTS HOSPITAL – NEUROSCIENTISTS, Naturstyrelsen, NCC, Netto, New Directions Boston, Norwegian Defence Logistics Operation, Nokia Siemens Russia, Novo Nordisk A/S, Novozymes, PFA, Point S Italy, ROBOT CLUSTER SDU, Rockwood Litium USA, Sabex Canada, SAS-Institute IT, SAS-Scandinavian Airlines, Scandinavian Fur, Scandlines, Schwarzkopf Professional AG South Africa, SEB Bank, Shell Paris, Silvan A/S, Skanska, Swiss Reassurance Company Zürich + Zermat, SSAB Stockholm, Systemhaus Bissinger Gmbh, TATA Consultancy Services, TALARFORUM, TRUSTPILOT, T-Systems, Valliant, Velux, VERO MODA, Vestas, VIP-Ambassadors Tour Norway, Voith Paper Automation, Aarhus University, Business and Social Sciences, Department of Economics and Business
Book - THE EVEREST WAY - SIMPLE SOLUTIONs TO COMPLEX CHALLENGES
GREAT LEADERS DO NOT FOCUS ON INCREASED TURNOVER - THEY INSPIRE THROUGH WORTH WHILE MISSIONS

OUTSTANDING ORGANISATIONS IGNITE COLLABORATION THROUGH A COMPELLING VISION FOR THE FUTURE

TRANSFORMING LEADERS MOBILIZE INDIVIDUALS - BY INVITING THEM TO CONTRIBUTE TO A MEANINGGIVING MISSION

WE CAN INNOVATE A DESIRABLE FUTURE - ONE BRAIN AT THE TIME - WE MUST INNOVATE OUR BELIEFS IN WHAT IS POSSIBLE
THEN WE MUST RISK - VENTURING INTO THE UNKNOWN - TO ACHIEVE WHATS NEVER BEEN ACCOMPLISHED BEFORE
Copyright© 2019 LENE GAMMELGAARD – HUMAN INNOVATION