BUSINESS TALKS: FUTURIZE THE EVEREST WAY are mental methods for innovating, expanding and implementing future SUSTAINABILITY GOALS business opportunities. And HOW TO adapt to rapid change – without existential fear of whether we can master – what happens in the FOURTH INDUSTRIAL REVOLUTION.
Simple solutionS TO COMPLEX CHALLENGES
Is YOUR BUSINESS on track to realize THE BUSINESS POTENTIAL OF the GLOBAL MEGATRENDS?
FUTURIZE THE EVEREST WAY – is a simple mental method for EVERYONE to achieve what has never been accomplished before.
FUTURIZE THE EVEREST WAY mobilize people who innovate focused leadership in an increasingly complex world.
FUTURIZE THE EVEREST WAY develop committed, self-driven individuals – at all levels – with a high degree of robust realism.
MISSIONS WITH MEANING MOBILIZES PEOPLE WHO INNOVATE I4.0
The Sustainable Development Goals – SDG – already have massive Influence on WHAT, WHY, and HOW we shape the fourth industrial revolution. The 17 global goals will force business to root strategic agendas in the sustainability that underlies our existence in I4 0.
Sustainability is a macro-social challenge with gigantic economic potential.
The global goals are swiftly becoming part of the awareness of business partners, consumers, customers, employees, countries and markets. 
The United Nations Global Sustainability Development Goal for 2030 – provide individuals, businesses, and organizations  a unique expansion opportunity. 
The Global Goals must be the focus of business strategies, robot development and digitization. We must Innovate with focus on live-able futures for humankind. 
FUTURIZE THE EVEREST WAY KEYNOTES are  mental methods to innovate and expand sustainable business opportunities of the future. And methods – to adapt to the fast-paced change – without existential fear of what to expect.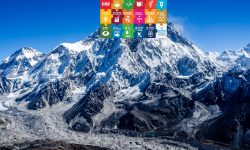 THE EVEREST WAY is one of the world's most efficient change methods. THE EVEREST WAY is for anyone who wants MORE. Or is forced to adapt by contemporary upheavals. THE EVEREST WAY gives you a project and process model, as well as mental strategies that have been tested on extreme and varied goals. No theory – HANDS-ON results. Clear focus – the will to suffer and endurance – are just some of the messages that give insights the audience never forget.
THE EVEREST WAY mobilize measurable results. In individuals and throughout – Global companies. THE EVEREST WAY gives responsibility for the future to the people who will live with the consequences. FUTURIZE THE EVEREST WAY revitalizes – and mobilize co-innovation and collaboration – also across cultures and borders.
NEURO LEADERS SHIP is for the entire organization from bottom to top management and boards. The greater the innovative capacity the individual develops – the more we can invent. When a human is expanding the brain's capacity, it can create new growth without additional costs. When every individual in entire organizations – expands their brain capacity, that really transforms the prospects!
NEUROLEADERSHIP is also crucial to HUMANIZE when WE FUTURIZE. That we focus on the Greater Good for HUMANKIND in the 4 Industriel Revolution.
This presentation provides mental tools that ensure AGILE INNOVATION – flexible adaptation in and of the individual in any market and Trend. Understanding of how the brain "helps us" – when we have a clear focus projected into the Future. NEURO LEADERSHIP sustains agile innovation.
Futurize yourself and your organisation. Riskwillingness is the prerequisite for innovation. Are you & your business - committed to EXPANSION THROUGH SUSTAINABLE INNOVATION IN I4.0?
DECENCY LEADERSHIP is for everyone who DARES, YOU who are creators of a future for the Greater Good of Humankind. To ALL – striving for a future worth living. TO LEADERS, who really WILL lead into the future. There is growing focus and demand for social responsibility, fair trade, sustainability in the utmost sense. 
We MUST navigate a matrix shift – towards decency in our approach to shaping business and societies. So, even though DECENCY LEADERSHIP perhaps initially sounds naive and long-term – it's the recipe – that we will survive in the future. It's also DECENCY – most employees are looking for in a leader in the long run…..
HUMANIZE WHEN WE FUTURIZE. We live in a technological stampeed. Where we tend to ovrlook that humans are in control of what, why and with what purpose. To utilize the 4 Industriel Revolution to the advantage of HUMANS, we must strengthen the individual to choose and not lose.
HUMAN INNOVATION – is for whole organizations, teams, any group of people who strive beyond STATUS QUO. This KEYNOTE is both a mental method for inventing the future we want to live in. And the recipe for how we adapt to the rapidly changing era – without existential fear of what to expect. HUMAN AGILE INNOVATION.
This presentation mobilize and support organizational transformation processes where commitment and participation from ALL is the prerequisite for success. Requested around the Globe as this BUSINESS TALK mobilizes renewed hope, self-responsibility and continuous fighting spirit.
With DECENCY LEADERSHIP and HUMAN INNOVATION – we are dedicated to offer our business partners truly innovative and life-changing ways of thinking to pursue business missions that mobilize individuals to lead your organization into the future.
Our mission is to mobilize sustainable global co-innovation through discovery, development and commercialization of leadership development processes that mobilize employee engagement.
MISSION INNOVATION TEST: ALL INVOLVED MUST BE ABLE TO COMMUNICATE THE COMPANY MISSION IN LESS THAN 2 MINUTES AND IGNITE  AMAZEMENT AND ENGAGEMENT – IF NOT – THE RESOURCES  OF THE INDIVIDUALS YOUR ORGANIZATION NEED TO PURSUE THE RESULTS ARE NOT MOBILIZED
THE BRAIN IS OUR GPS TO THE FUTURE WE STRIVE FOR
What if I told you there was something that you and your employees can do right now that would have an immediate, positive benefit for your business prospects including the overall collaborating culture in your organization?
And what if I told you that IT innovates on an individual level
And what if I told you that anyone can do IT and IT costs nothing
And what if I told you that IT serves expansion into the Future
And what if I told you that I have personally tested IT in the most extreme environments
And what if I told you IT worked – and that I have transferred IT to achieve other Goals – and IT works
Would you implement IT?
I am talking about the powerful effects of disciplining the brain.
I want to share my story about how I came to my experiencebased understanding of neuroleadership. I invented an experiment with myself in which I discovered the science underlying the most transformative step that you can take for your progress – today. Neuroprogramming has immediate & long-lasting benefits for the rest of your life.
When I said YES and committed to want to climb Mount Everest in 1996 – something unprecedented happened in my brain. I can only describe IT as a quantum-leap explosion. I experienced the neuro-transforming effects of wanting something – enough.
When I said "YES" to Scott Fischer's question – Do you want to climb Mount Everest with me? – the first thing I thought was: "I can not!" and I was exposed to my deepest anxieties of not being capable…. 
And then there was a quantum leap explosion in my mind – that mobilized resources – I was not aware that I had. I became mobilized from deep within – I became INNOVATED. I was simply mobilized to innovate EVERYTHING – that was needed to make THE COMPELLING VISION of scaling MOUNT EVEREST with like minded people – come true. Starting with that I had to fool myself into believing that – I would be able to accomplish something, I did not have evidence for I could. Nothing could stop me from reaching the top of the world's highest mountain. I invented unorthodox methods to optimize my limited resources – and developed my mental programming – To the Summit and Safe Return – that supported my climb and maybe helped me survive where others died. 
On Mount Everest I internailzed agile human innovation through every single step. I had to adapt to the future as it revealed itself and progress towards accomplishing TO THE SUMMIT AND SAFE RETURN.
What was mobilized in me – has been a groundbreaking and sustained enrichment. Therefore, I have dedicated my life to researching and developing HUMAN INNOVATION.
I SAID YES AND THOUGHT – I CAN NOT! – SO I WAS FORCED TO INNOVATE MYSELF
I turned myself into a human gunniea pig – experimented with my brain without knowing the actual effects. And I invented THE EVEREST WAY it in a completely inadvertent way.
Committing ALL towards Everest was changing my brain.
I encountered something that was so amazing, with the potential to change so many lives, that I have dedicated my life to share and expand IT.
I am passionately dedicated to HUMAN INNOVATION – THE EVEREST WAY.
THE EVEREST WAY explodes all inner and outer limitations – and expands future opportunities.
Today Neuroscience uncovers more and more about the most complex structure known to humankind. Our Brain. The more I learn, the more research supports what I experience myself – how powerful the human hard drive – our Brain is.
Taking charge over our own brains has the potential to transform so many lives. We are forced to innovate leadership – so more leaders become capable of mobilizing people who lead into the unknown of the 4th Industrial Revolution.
HUMAN INNOVATION! The prospects of I4.0 are that more will implement robots and AI-Artificial Intelligence – leading to a reduction in jobs that require repetitive tasks. Instead, the world will need more human creativity to innovate whatever it takes to comply with the Global Goals as the 4th Industrial Revolution unfolds its reality. Humanity is still in control of what we invent, why and with which purpose. Humans are able to imagine visions of the future – which we then bring to life through our agile innovations. 
LET'S co-innovate I4.0 for the greater good of humanity. SDG is our matix.
MOST PEOPLE WANT TO COMMIT TO A MISSION WITH MEANING

Extraordinary visions starts with a thought
ARE YOU STRIVING FOR A LIVEABLE FUTURE?
BUSINESS SUCCES - COMMIT TO SUSTAINABLE BUSINESS INNOVATIONS
How can we innovate transforming future visions and as individuals and companies take co-responsibility to innovate sustainable business results?
How do we challenge stiffling habits – expand agile human innovation, innovate leadership capabilities and dispel the inappropriate consequences of materialism's repeated patterns – in an effort to innovate a paradigm shift – towards DECENCY LEADERSHIP & HUMAN INNOVATION. 
HUMAN INNOVATION & DECENCY LEADERSHIP are simple solutions to the complex challenges to innovate business success through a Global Sustainability Goals strategy.
We must ensure that the fourth industrial revolution unfolds with humanity at its core. Because Global Stability based on human innovation – is the only strategy for long-term business success. 
Innovate individually, locally – transform globally.
Commit to improve the state of the world through innovating your mission for expansion in I4.0 in compliance with the 17 Global Goals.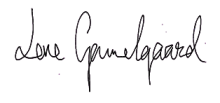 Book - THE EVEREST WAY - SIMPLE SOLUTIONs TO COMPLEX CHALLENGES
GREAT LEADERS DO NOT FOCUS ON INCREASED TURNOVER - THEY INSPIRE THROUGH WORTH WHILE MISSIONS

OUTSTANDING LEADERS IGNITE COLLABORATION THROUGH A COMPELLING VISION FOR THE FUTURE

TRANSFORMING LEADERS mobilize INDIVIDUALS - BY INVITING THEM TO CONTRIBUTE TO A MEANINGGIVING MISSION

WE CAN INNOVATE A DESIRABLE FUTURE - ONE BRAIN AT THE TIME - WE MUST INNOVATE OUR BELIEFS IN WHAT IS POSSIBLE
THEN WE MUST RISK - VENTURING INTO THE UNKNOWN - TO ACHIEVE WHATS NEVER BEEN ACCOMPLISHED BEFORE
Copyright© 2019 LENE GAMMELGAARD – HUMAN INNOVATION